Kendra Wilkinson quiere dejar Playboy
La conejita Kendra, de las Chicas de la Mansión Playboy (Girls of The Playboy Mansion a.k.a Girls Next Door), está súper ansiosa porque su contrato termine para avanzar con otros proyectos. Ella ya tiene un año y algo más, como novia de Hef, pero no le interesa continuar. Al parecer entre ellas no se llevan bien y siempre están rivalizando.
Kendra- one of Hugh Hefner's three girlfriends of "Girls Next Door" –  is anxious for her Playboy contract to expire. She has a ton of offers and cannot wait to get out, though she is grateful. The girls do not like each other and constantly compete.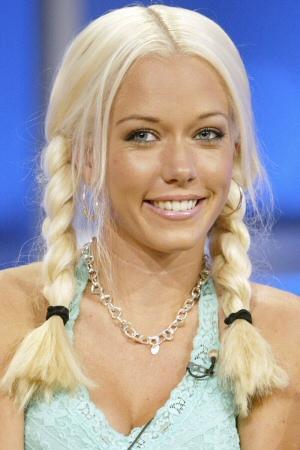 Ahora, lo que indica todo esto, es que realmente tiene un contrato, eso de ser las novias de Hef es como un trabajo. Kendra se ve que es la más simpática y la más linda, también la más descerebrada.
What? She got a contract and she must wait to the contract ends for leaving… it sounds  rare for me!
Update: Al parecer esto fue solo un rumor que recorrió la web. Kendra hasta ahora permanecerá en Playboy. Sería una lástima que dejara el programa, ella es la más simpática y divertida.