Paris Hilton toma clases de actuación
Paris fue fotografiada dejando el Anita Jesse Studio. Estará tomando clases de actuación? Si ella toma más en serio su carrera como actriz… Cuidado! Paris se podría ganar un Oscar, si sigue haciendo películas tan buenas como la Casa De Cera (House of Wax) Ja!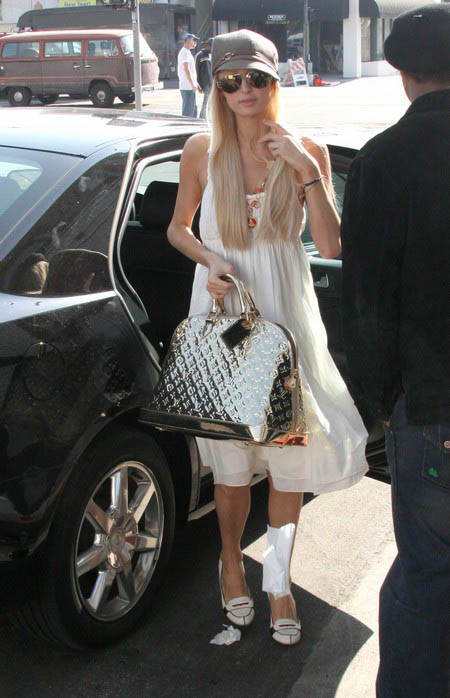 Y esa servilleta? / WTF with the napkins?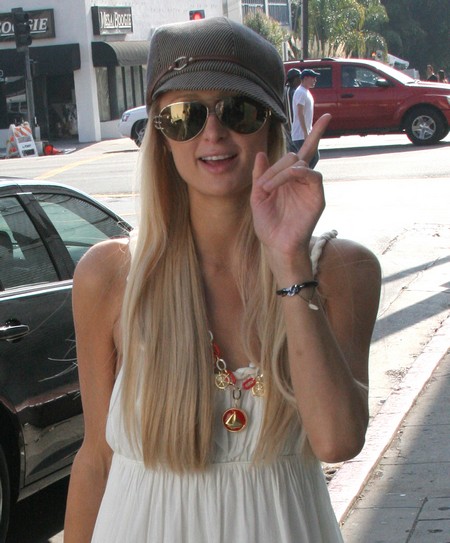 Ewwww sus manos son espantosamente grandes, parecen de zombie. Zombie hands, zombie hands!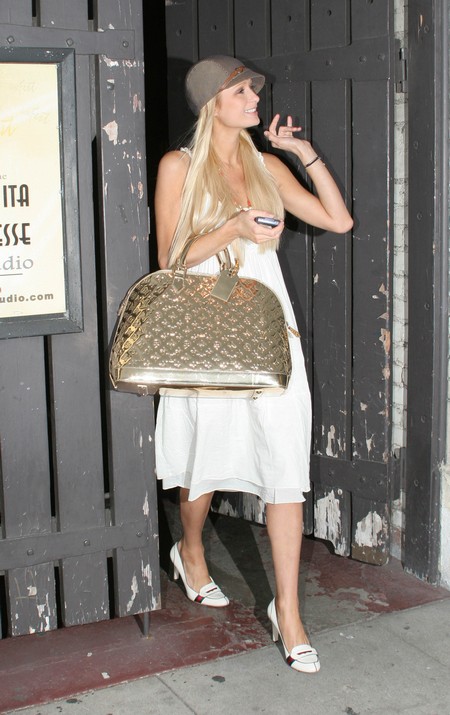 Qué papeles pueden darle a Paris… de? … ok. Nice dress, but this bag is just ridiculous.