Fergie es un Drag Queen (transfor)
Fergie (a.ka. Stacy Fergunson de Black Eyed Peas) Fue fotografiada mientras estaba por allí con una amiga. La chica es horrorosa sin maquillaje y sin photoshop… parece un tranny… Díganme que no! Fergie was spotted while she was there with a friend. The girl is horrifying without makeup and without photoshop … she looks like a tranny… (eeh an ugly tranny!) Tell me that not!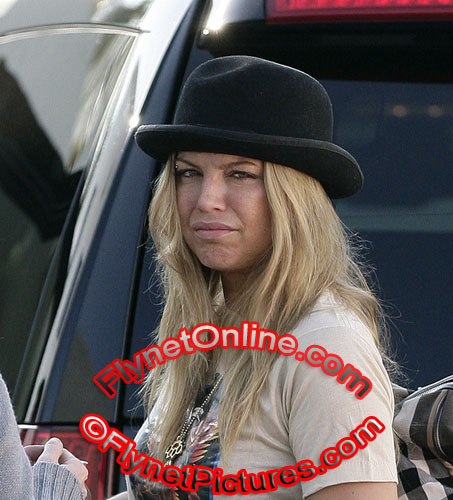 No entiendo esa cara tan linda que tenía llenarla de botox y colágeno… Dios! Nadie está contento con lo que tiene!! I don't understand, she had this so pretty face, now she fill it with botox and colágeno… God! Nobody is satisfied with what has!!