A Kylie Minogue la dejaron por teléfono
La reciente ruptura de Kylie Minogue y  Olivier Martinez, su novio por cuatro años, al parecer fue por teléfono, el dia viernes mientras tenían una conversación . El actor fue reportado caminando con una misteriosa mujer en Los Angeles unas horas antes de terminar su relación con Kylie y también se dice que pasó la noche en el hotel con él. Mientras tanto Kylie se encontraba en Mexico. Kylie Minogue was reportedly dumped by boyfriend Olivier Martinez during a phone call on Friday. The  actor was reportedly spotted with a mystery woman in Los Angeles just hours after ending his four-year relationship with Minogue – who is currently in Mexico – and the woman allegedly spent the night with him at his hotel.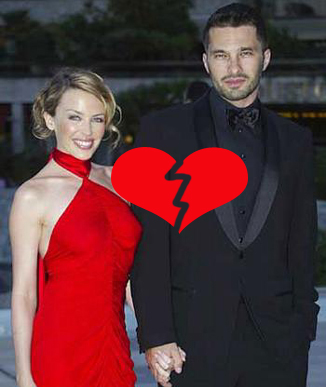 Un testigo le dijo al diario Inglés Sunday Mirror:
Usted no habría pensado que él acababa de terminar la relación con el amor de su vida. La bella mujer saltó a su auto y se fueron rápidamente. Él lucía cómodo y feliz, ni remotamente triste. You wouldn't have thought he'd just split with the love of his life. This beautiful woman jumped into this car and they sped off. He looked very comfortable and happy – not remotely upset.
Kylie merece un hombe mejor que Olvier, alguien valiente y que aprecie a esta chica.  Kylie deserves a better man, someone who estimates a woman brave and full of optimism. Go Kylie!