L – El nuevo perfume de Gwen Stefani
Gwen Stefani ha sacado una nueva fragancia llamada "L by Gwen Stefani", se llama así por la primera letra de su linea de ropa y album: L.A.M.B ( Love Angel Music Baby – Amor Angel Música Bebé). Entre las notas de la fragancia se pueden apreciar: jacinto, fressia blanco, verde fresco, hojas de violeta, pera fresca, pétalos de corazón de jasmin, rosas, lirios, piel de melocón, azahar, almizcle, flor de heliotropo, entre otras. 1.7 onzas cuestan $55 y 4.4 onzas $70. Gwen Stefani has a new perfume called: L by Gwen Stefani. The Letter L seems to stand for the first initial of her album and clothing line name: L.A.M.B (Love Angel Music Baby). The notes of the perfume L by Gwen Stefani: sparkling green freshness, leafy water hyacinth, white freesia, fresh pear, violet leaves, heart of jasmine petals, rose, lily of the valley, sweet pea, orange blossom, dry down of frangipani blossom, peach skin, heliotrope flower, and musk. Cost: $55 for 1.7 oz. $70 for 4.4 oz.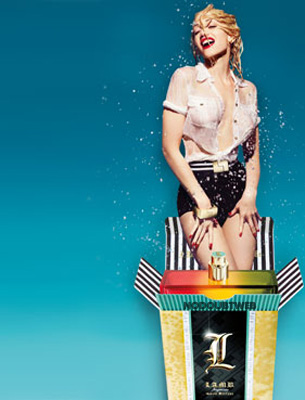 Esta es la promo del perfume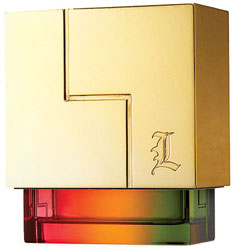 La verdad tengo curiosidad por probar la fragancia, me encanta el estilo de Gwen… aunque a veces me saque de quicio… Aquí algunas fotos de Gwen en el cumpleaños de Kingston.
[bgs]Gwen Stefani, fotos, perfume, no doubt[/bgs]