Paris Hilton vende sus extensiones de cabellos (promo)
El Imperio de Paris Hilton se expande en el negocio de la moda y ahora la heredera está en el negocio de las extensiones de cabello para celebridades. Sí, Paris tiene ahora el negocio de las extensiones de cabello falso, la publicidad alega que es un totalmente nuevo mundo de las extensiones de cabello, sin pegas dañinas, ceras o clips". Ojalá Britney vea la publicidad y decida cambiarse las horribles extensiones que tiene, por estas de la Hilton. Paris Hilton expands her Fashion Empire and now she's in the fake hair extensions business. Say bye to damaging glue, waxes, weaves and clips and say hello to a whole new world or hair extensions. Well, I admit her hair always looks great. I hope Britney sees this publicity and drops her awful extensions.
En la foto su cabellera luce hermosa.
El nombre de la marca es "Dreamcatchers" y las extensiones están a la venta a nivel mundial. La web está interesante, con fotos de antes y despues de colocarse las extensiones, se ven increíbles. Dremcatchers is the name of new brand, worldwide distribution. In the official website you can see pictures "before and after" if you're interesting in looks like Paris.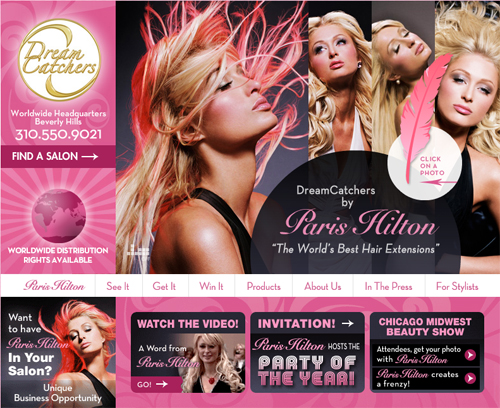 Dale click a la foto para visitar la web
Por supuesto ya Paris ha hecho publicidad de su nuevo producto de belleza, dejándose fotografiar con cajas de sus extensiones.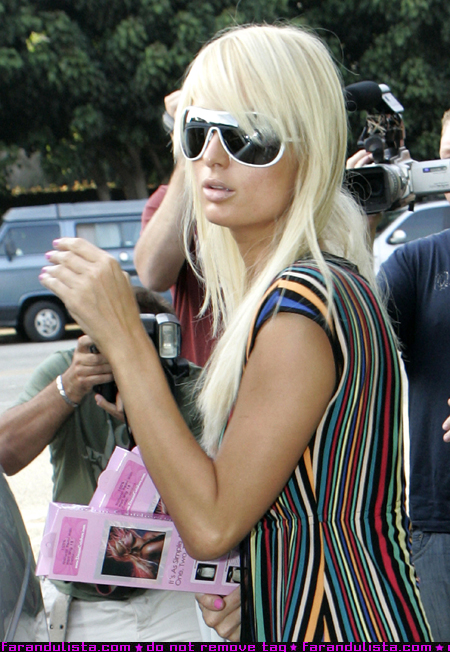 photos: CU
[bgs]Paris Hilton, moda, fotos[/bgs]