Lindsay Lohan arrestada de nuevo y con drogas (updated!)
Lindsay Lohan fue detenida hoy en la mañana por la policía, luego de una llamada que informara que un vehículo estaba siendo perseguido. El vehículo acusado de perseguir, lo manejaba Lindsay Lohan (un Denali blanco), ella perseguía a un Cadillac Escalade. Inicialmente era sospechosa de conducir bajo influencia de alcohol. Se le sometió a un test y fue arrestada subsecuentemente por conducir bajo influencia (DUI). En la estación al revisarla, la policia encontró cocaína en sus bolsillos. Al efectuarle el test de alcohol se determinó que su nivel de alcohol sobrepasaba en nivel permitido, según informa TMZ. Mas tarde Lindsay salió en libertad, según reportes de las fuerzas policiales ella cooperó durante su detención, pero estaba muy molesta. Lindsay se rehusó a efectuarse la prueba de alcohol en la sangre y cuando le mandaron a que caminara sobre la linea, ella falló. Lindsay Lohan was stopped after the police got a call of a vehicle being chased by another vehicle. The chasing vehicle (a white Denali) was being driven by Lindsay Lohan. She was chasing a Cadillac Escalade. Lohan was initially suspected of driving under the influence of alcohol. A field sobriety test was conducted and she was subsequently arrested for DUI. At the polices station, the police found cocaine in her pants pocket. A breaht test was conducted and her blood alcohol was between .12 and .13. Later, Lindsay Lohan is out of jail, according to law enforcement sources, Lindsay was cooperative in Jail, but she was very upset. She refused to submit to a PASD — Preliminary Alcohol Screening Device. That's a chemical test administered in the field to determine blood alcohol levels. Cops did administer a walk-the-line test and La Lohan failed.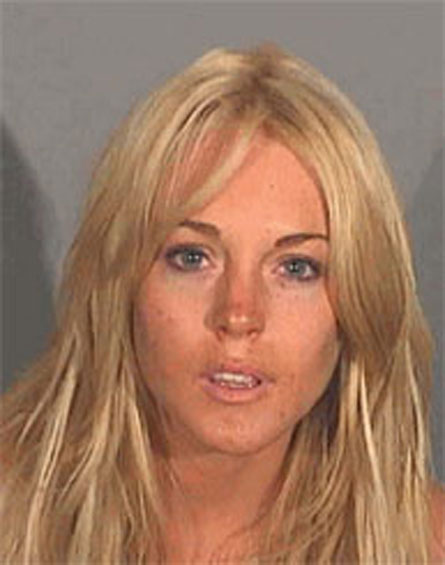 La foto de Lindsay al momento de su detención esta mañana
Lindsay Lohan Mugshot
The L.A. County Sheriff's Department has just released the mugshot taken after her arrest early this morning.
Y el famoso dispositivo en su tobillo?
El dispositivo que Lindsay lleva en su tobillo voluntariamente, que monitorea el nivel de alcohol en su sangre, aparentemente no fue la causa de la detención de Lindsay por DUI esta mañana. Entonces? El dispositivo es de mentira? Cuando TMZ llamó al representante de la compañía encargada de monitorear el dispositivo de Lindsay, el respondió diciendo que no tenía idea de que ella estaba arrestada. (?) The sophisticated SCRAM alcohol monitoring device which Lindsay voluntarily strapped around her leg wasn't the reason cops busted her for DUI Tuesday morning. So, What the hell? TMZ contacted a rep from the company that monitors the SCRAM bracelet who said, "I didn't even know she was arrested." (Huh?)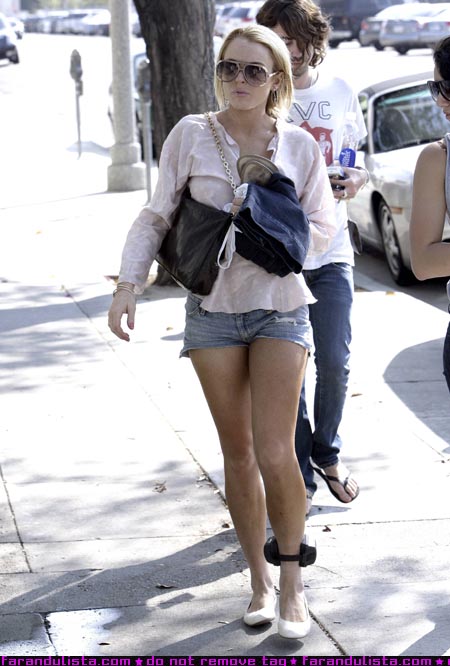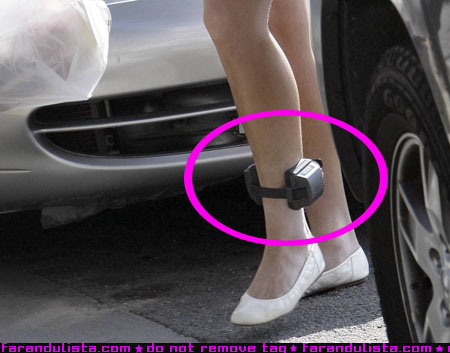 La noticia TMZ poco a poco va actualizando, lo cierto es que Lindsay se vio envuelta en un problema de nuevo, y le encontraron drogas en sus bolsillos. Y este sería su segundo cargo por DUI.
UPDATED!!!!! UPDATED!!!!!
Lindsay Lohan ha vuelto a rehabilitación (por tercera vez) este Martes (24 de Julio), justo horas después de su segundo arresto por DUI. La Lohan fue detenida bajo la sospecha de manejar en estado de ebriedad y por posesión de cocaína. Lindsay Lohan headed back to rehab for a third time on Tuesday, July 24, hours after she was arrested on suspicion of drunken driving and possession of cocaine.
El abogado de Lindsay Lohan, Blair Berk, hizo estas declaraciones. Lindsay's attorney, Blair Berk, said in s statement.
"Addiction is a terrible and vicious disease," "Since Lindsay transitioned to outpatient care, she has been monitored on a SCRAM bracelet and tested daily in order to support her sobriety. Throughout this period, I have received timely and accurate reports from the testing companies. Unfortunately, late yesterday I was informed that Lindsay had relapsed. The bracelet has now been removed. She is safe, out of custody and presently receiving medical care." La Adicción es una enfermedad terrible, desde que Lindsay pasó a "cuidados de pacientes externos", ha sido monitoreada con un (Scram) brazalete y se le han hecho pruebas diarias para comprobar su sobriedad. A través de este período he recibido informes oportunos y exactos de las compañías encargadas de las pruebas. Desafortunadamente, ayer fui informado que Lindsay había recaído. El brazalete ha sido removido. Ella está bien ahora, fuera de custodia y actualmente está recibiendo tratamiento médico.
Ya decía que eso del brazalete, era para llamar la atención. Demoró mucho en ser descubierta.
photos:TMZ, CU
[bgs]Lindsay Lohan, fotos, famosas, escandalos[/bgs]