Jennifer Aniston y Paul Sculfor terminan su relación
Jennifer Aniston vuelve a la soltería otra vez. Aparentemente Jennifer ha terminado su relación con el Modelo Paul Sculfor, según informa el Dailymail. Se dice que Jen no ha visto a Paul en semanas desde que él retornó al Reino Unido por una sesión fotográfica. Amigos cercanos dicen que la relación no resultó porque Paul tiene muchos compromisos modelando. Jennifer Aniston has reportedly split from Model boyfriend Paul Sculfor, it emerged today. Jen has not seen Paul for weeks since he returned to the UK for a photo shoot.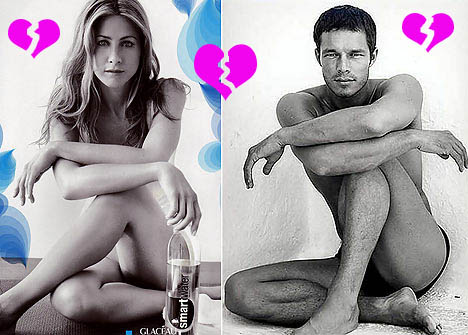 "There was chemistry, but the truth is that Jen wants to settle down with a reliable man and start a family. Paul travels a lot and is constantly surrounded by beautiful women. "They remain friends, but are just in different places." Había química pero la verdad es que Jen desea estabilizarse y comenzar una familia con un hombre responsable. Paul viaja mucho y constantemente está rodeado de mujeres hermosas, ellos siguen su amistad pero en sitios diferentes.
Awww, es una lástima, Jennifer parece no encontrar a la persona adecuada. Pero seguro que hay alguien especial reservado para ella.
[bgs]Jennifer Aniston, Paul Sculfor, fotos[/bgs]