Las nuevas muñecas de Gwen Stefani
Gwen Stefani ha agregado 2 nuevos modelos de muñecas a su colección. Dos están basadas en los atuendos usados por Gwen en su gira "Sweet Scape 2007" y las otras en el vestuario usado por la cantante en su video "Wind It Up" . There are two new fashion dolls in the Gwen Stefani collection. Two dolls are based on the outfit Gwen is wearing on stage during her Word Tour Sweet Scape, and the other ones are based on the costume Gwen wore in her Wind It Up video.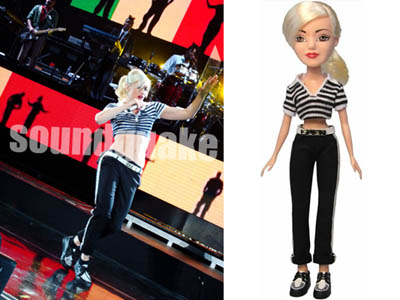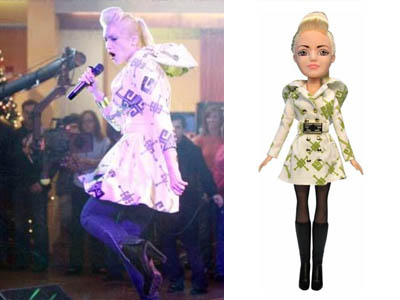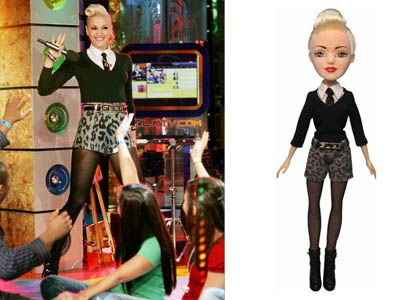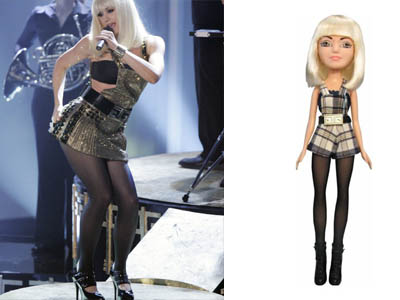 Todas las muñecas vienen con posters, accesorios, tarjetas coleccionables y entradas para los conciertos (no válidas para los actuales) y un cepillo exclusivo decorado. Estan bien pero esas no son las piernas ni la cabeza de Gwen, no sé por qué el empeño en poner cabezonas a las muñecas con cuerpos de paletas. All the dolls bring posters, exclusive accessories, Collectible Trading Card featuring Wonderful Life Gwen, Collectible Concert Ticket – not valid for actual use and Exclusive Jeweled Key Brush.
Puedes verlas y comprarlas/ You can see and buy all the fashion doll aquí-here
images: ontd, nodoubtweb.com
[bgs]Gwen Stefani, Fotos[/bgs]