Kate Moss no quiere que su hija sea modelo
Kate Moss ha prohibido a su hija Lila Grace modelar hasta que cumpla los 21 años. La niña quien es hija de Kate y Jefferson Hack, ahora tiene 4 años y Kate está feliz de que sea modelo como ella. Pero como madre no quiere que se pierda sus años de adolescencia. Kate Moss empezó a modelar a los 14 años, y reveló a Glamour magazine: Kate Moss has banned her daughter from modelling until she turns 21. Moss is happy for Lila Grace – her four-year-old daughter with ex-lover Jefferson Hack – to follow in her footsteps but doesn't want her to miss out on being a teenager.
"Lila can't be a model until she is at least 21. She is already a mini-me, it's scary. She already has her own beauty kit!" Lila no puede ser modelo hasta que tenga al menos 21 años. Ella ya es una mini yo, da miedo. Ya tiene su propia equipo de maquillaje!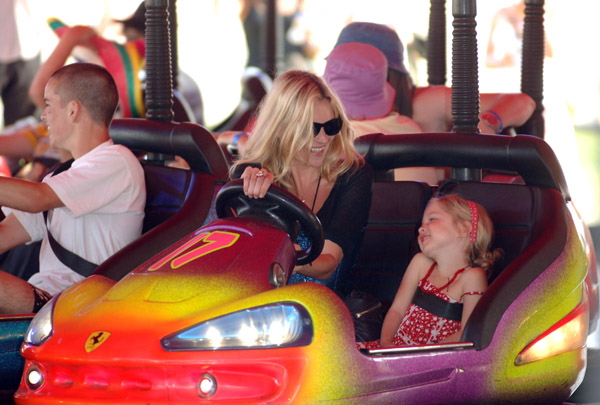 "I would have wanted to a be a rock star, a lead singer, if I wasn't a model. Me hubiese gustado ser una estrella de Rock, una lider vocalista, si no fuese modelo.
Ewww… seguramente sería la versión femenina de su ex, el asqueroso de Pete.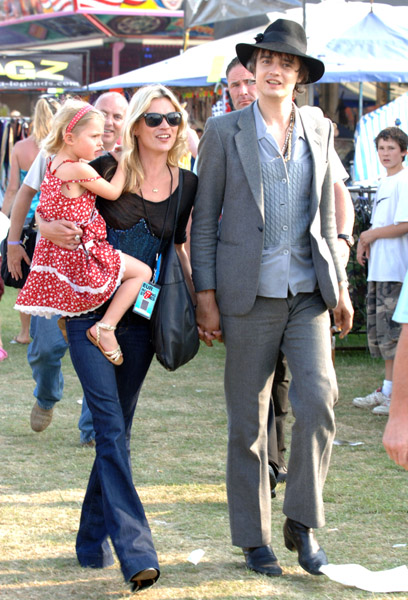 Kate with her Ex-lover … Pete Doherty…ewww.
[bgs]Kate Moss, fotos[/bgs]