Laetitia Casta for Miu Miu – Fall/Winter 07
La Hermosa Laetitia Casta está de regreso para la Campaña Otoño – Invierno de Miu Miu. Ella por supuesto se ve muchísimo mejor que la Lohan, porque es modelo. En una sesión de fotos a cargo de Mert & Marcus, con colores fuertes típicos de esta firma, Laetitia posó y mostró por qué es considerada una de las modelos más bellas. Algunos bolsos me gustan, al igual que los trajes, la linea de lentes me parece espectacular. Sin embargo pienso que ese tipo de vestuario se ve bien solo en supermodelos, porque una persona normal vestida así, lo dudo. Laetitia Casta is back! She stars the new Fall Winter Campaign for Miu Miu, photographed by Mert & Marcus, Casta shows her beauty and curves posing with a pale face and red lipstick. I love some bags and outfits, the eyewear line is beautiful. But this kind of clothes are for models only, a normal person can't wear this, I doubt it.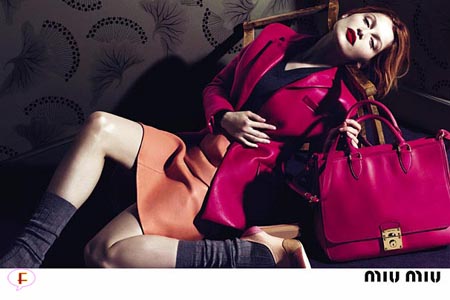 Tacones con medias… y qué medias!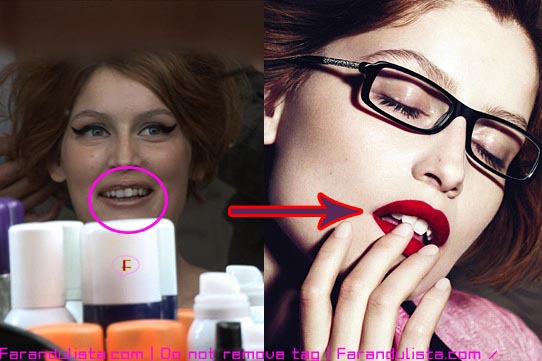 Hasta Laetitia necesita photoshop!! Even Laetitia needs photoshop!!!
photos: miumiu.com
[bgs]Laetitia Casta, fotos, moda[/bgs]