Paris Hilton lanza Heiress Clothing Line
Paris Hilton asistió al lanzamiento de su nueva linea de ropa "Heiress", en medio de un caos. Todo el mundo quería tomarle fotos a la famosa heredera y ex convicta. Paris por supuesto feliz. El evento fue en la famosa y exclusiva Boutique Kitson en Los Angeles, las calles estuvieron cerradas dada la cantidad de gente y paparazzis en la zona. Paris llevaba un vestido dorado, el cual puedes comprar en Kitson, si te gusta. Con maquillaje sencillo, pero full base, Paris fue una vez más la reina de los flashes. La linea de ropa es como el estilo de Paris: divertido, brillante y llamativo. Denle un vistazo a los modelitos! Paris Hilton unveils her Heiress Clothing line in Los Angeles and she caused a caos in the streets, everybody wanted a photograph of her, arriving to the launch. The event was yesterday at exclusive Boutique Kitson in Los Angeles. Paris was wearing a bright golden dress, which you can buy from Kitson. The clothing line: It's just like Paris style: fun, bright and flashy. Take a looks!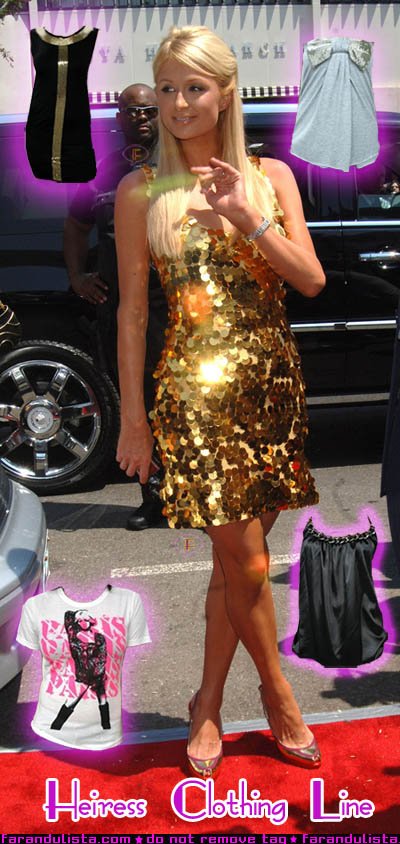 'It's just from my closet to their closets'. Justo de mi closet a los suyos.
[bgs]Paris Hilton, moda, fotos[/bgs]