Keira Knightley en Flare magazine
Keira Knightley posó para la revista canadiense de Moda Flare. en una entrevista ella se deja ver tal y como es. La chica detrás de la celebridad, Keira habla de la importancia de la familia, el poder de la moda y las altas de la fama. La sesión de fotos es preciosa, se ve una modelo, hermosa, el color amarillo le luce mucho, le da un aurea de dulzura y sofisticación. Adoro la portada. Keira Knightley does Canadian Fashion Magazine Flare. She talks about the highs of fame, the power of fashion and the importance of family. The photoshoot is gorgeous, she looks like a model. Yellow color is for her, It makes her an aurea of sophistication and sweetness. I love the cover.
I don't want to emulate anyone else. I'm perfectly happy trying to figure out everything on my own. No quiero imitar a nadie. Soy perfectamente feliz tratando de entender todo por mi misma.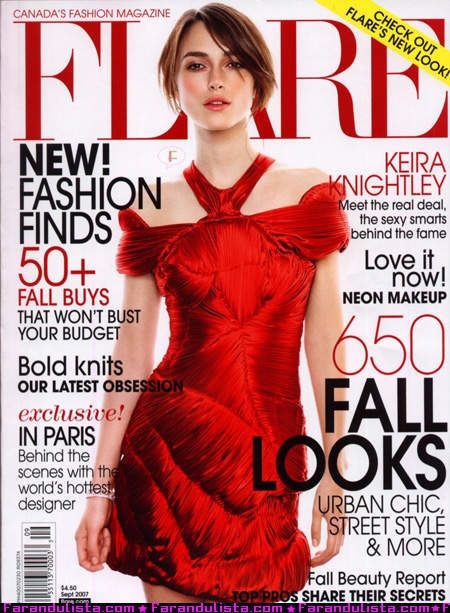 thanks ahli@livejournal
[bgs]Keira Knightley, revistas, fotos[/bgs]