Britney Spears debe hacerse pruebas antidopaje regularmente
Britney Spears compartirá la custodia de sus hijos, Sean Preston y Jayden James, con su ex esposo Kevin Federline, anunció el abogado Mel Goldsman a The Insider. A pesar de la noticia dada por FoxNews de que Britney perdería la custodia TEMPORAL de sus hijos, que ha circulado en algunos medios (e informamos aquí también), Kevin Federline y Britney Spear acordaron compartir la custodia de sus niños. Mel Goldsman tells The Insider that yesterday's hearing (9/17) affirmed Spears and Federline's joint custody agreement.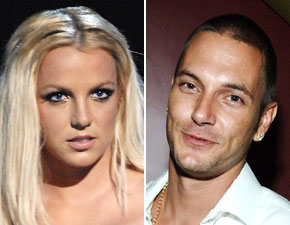 Britney y Kevin compartiran la custodia de sus pequeños
Pero el Juez ordenó, que Britney Spears debe someterse a pruebas antidopaje regularmente si desea mantener la custodia de sus hijos.
Durante la sesión del dia lunes (17 sept), el Juez de Los Angeles Scott M. Gordon preparó una lista de reglas que los padres, Britney Spears y Kevin Federline deben seguir para mantener la custodia de sus hijos, Sean Preston (2 años), y Jayden James (1 año). La Lista revelada por usmagazine incluye los siguientes requerimientos para la pareja: In a closed hearing on Monday, Los Angeles judge Scott M. Gordon set a lengthy list of rules that parents Britney Spears and Kevin Federline must follow in order to retain custody of their sons, Sean Preston, 2, and Jayden James, 1. The list includes the following shared requirements for the former couple:
. Ninguno de los padres, ni Brit ni Kfed pueden llevarse a Sean y Jayden fuera del estado sin el consentimento escrito del otro padre. Neither Brit nor K-fed can take Sean and Jayden out of state without the written consent of the other
. Ni Brit ni Kfed pueden hacer declaraciones despectivas del otro. The exes cannot make derogatory statements about each other
. Ambos padres deben completar el programa "Parenting Without Conflict" (Ser Padres sin Problemas). Both parents must complete the "Parenting Without Conflict" program
. Cada uno (o cualquier otra persona) tiene prohibido usar castigos corporales con los niños. Each party is restrained from using corporal punishment with the children or allowing anyone else to
. Se les requiere a ambos tomar terapias para padres. They are required to engage in joint co-parenting counseling.
. Ninguno de los dos puede consumir alcohol o drogas sin prescripción 12 horas antes de tomar la custodia de los niños. Neither party may consume alcohol or non-prescription controlled substances 12 hours prior to taking custody of the children
. Ellos deben asegurarse de que algún profesional en el cuidado de niños les entrene en Primeros auxilios (CPR) infantiles válido por la Cruz Roja. They must ensure that any prospective childcare professionals hold valid Red Cross infant CPR training
Mientras las responsabilidades para Federline terminan aquí, el Juez Gordon preparó una lista más para Britney Spears. Si desea mantener la custodia compartida de los niños, Brit debe: Judge Gordon tacked on an extra list of tasks for Britney Spears. In order to maintain the current shared custody agreement, Brit Brit must:
. Asistir a terapia individual para padres con problemas, al menos una vez a la semana. Attend individual counseling at least once a week to address parenting issues
. Reunirse con un asesor de padres por un mínimo de 8 horas a la semana, en al menos dos sesiones. El asesor observará sus destrezas como madre y su interacción con sus hijos y le proveerá a Federline el progreso por escrito antes del 22 de Octubre. Meet with a parenting coach for a minimum of 8 hours a week, in at least two sessions a week. The coach is to observe her parenting skills and her interaction with her sons and provide Federline with a written progress report by October 22
. Y, basándose en la evidencia presentada, la Corte encuentra que hay un habitual, frecuente y contínuo uso de drogas bajo prescripción médica por la Solicitante [Britney Spears], se realizará pruebas para controlar drogas y alcohol. Las pruebas deben realizarse dos veces por semana, fechas y horas aleatoriamente, los resultados serán enviados a la Corte. And, "based on the evidence presented, the Court finds that there is a habitual, frequent, and continuous use of controlled substances by Petitioner [Spears]," will have to undergo testing for controlled substances and alcohol. The testing shall be conducted twice per week on random dates and times, and the results will be forwarded to the court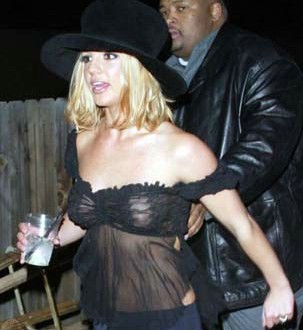 Britney debe hacerse pruebas antidopaje dos veces por semana

[bgs]Britney Spears, Kevin Federline, fotos[/bgs]