Kelly Osbourne y su bolsa Louis Vuitton
Kelly Osbourne fue fotografiada en Londres llevando este bolso Louis Vuitton, el bolso es una "vulgar bolsa de llevar la ropa sucia a lavar, o de esos bolsos de llevar al super". Pero, claro como es Louis Vuitton, Kelly Osbourne pagó $2500 por esta muestra de mal gusto. Increíble! Sinceramente las celebridades tiene dinero para botar a la basura. OMG! Kelly Osbourne was spotted carrying this fug laundry bag, but this is not the shock. It's a Louis Vuitton bag! I think I'm dying here, this is amazing. This ugly and so average laundry bag costs $2500… Woow the celebs really love buy trash.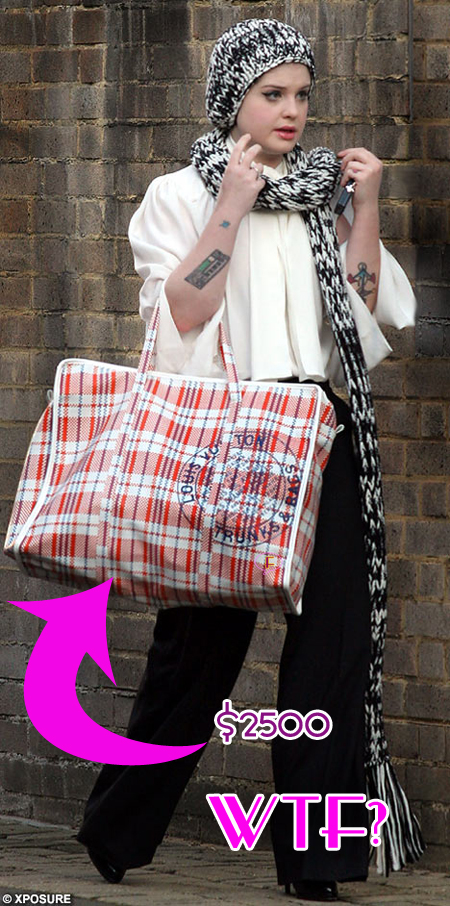 Kelly Osbourne pagó $2500 por una bolsa de plástico Louis Vuitton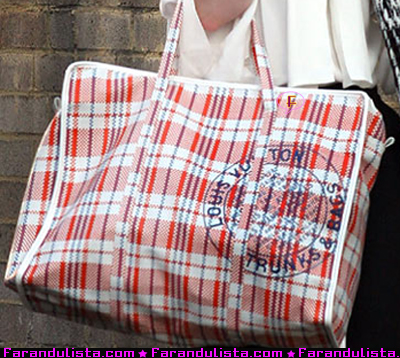 Creo que los diseñadores han perdido asesinado a su musa, si este bolso me parece de lo más horroroso, ni les digo los tacones de Marc Jacobs en la última colección. Nada más miren el rostro de la Posh mirando la colección. Exactamente la cara que puse yo.
Una cosa es marcar tendencias y otra muy diferente, es estar totalmente loco! Y hablando de volverse loco, los stilletos cuestan unos $600 apróximadamente. Ewwww… por cierto, sería una combinación perfecta para la noche de brujas.
Los nuevos modelos de zapatos Marc Jacobs
[bgs]Kelly Osbourne, fotos[/bgs]