Victoria Beckham rechaza papel en Sex and the City
A Victoria Beckham le han ofrecido un papel en el film Sex and The City y lo ha rechazado por encontrarse muy ocupada con los ensayos con las Spices Girls. Ella comentó que de seguro hubiese sido divertidísimo, pero su agenda está full y desafortunadamente no puede hacerlo. Victoria Posh Beckham has turned down a rol in Sex And the City movie, because she's so busy with Spice's rehearsal…. Oooh, It would be so great.
Me ofrecieron aparecer en el film de Sex and The city, el cual me gustaría haberlo hecho, pero debido a que estoy muy ocupada con los ensayos de las Spices Girls, no puedo. Pero habría sido divertidísimo. I got asked to be in the Sex And The City film, which I would love to have done, but because I am in full-on Spice Girls rehearsals, unfortunately I can't do it. But it would have been great fun.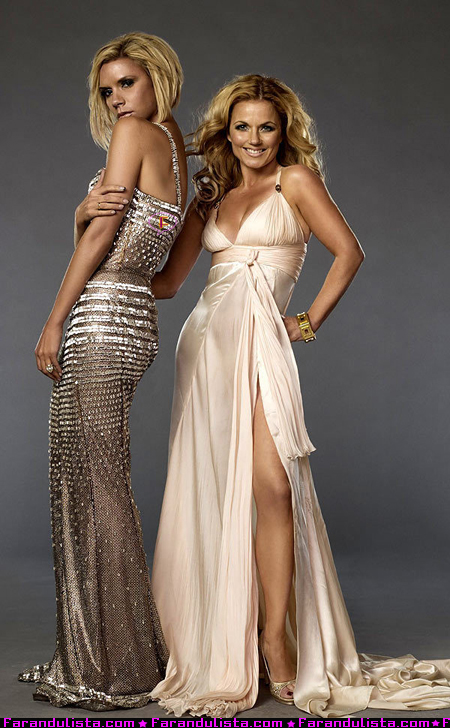 Victoria "Posh" y Geri "Ginger"

Pueden creer que esas sean las mismas chicas de hace 7 años? Parecen sus madres! El traje de Geri es espantoso y Mel C está irreconocible.
[tags]Victoria+Beckham, Sex+and+the+city[/tags]
[bgs]Victoria Beckham[/bgs]