Jessica Simpson se infla los labios y su representante lo niega
Jessica Simpson se ha inyectado los labios otra vez, pero su representante lo ha negado. Jessica cree que todos somos como ella, estúpidos. Los rumores surgieron luego que se publicaran fotos de Simpson en Los Angeles con una boca nueva, evidentemente más grande. Para comparar con otras fotos recientes vean a Jessica Simpson en New York unos dias atrás. OMG! Jessica Simpson has her lips inflated again, but this time her rep had denied it. Rumors that Jessica received lip injections this past week are false, said her rep. Ha! Jessica and her rep think we are like her… stupid!
Jessica no se ha hecho nada en sus labios. Ella probó con Restylane hace un tiempo y no le gustó cómo lucía o se sentía, así que no se ha hecho nada más desde entonces. Jessica did not have anything done to her lips. She tried Restylane some time ago and did not like the way that it looked or felt, so she has not had anything done since."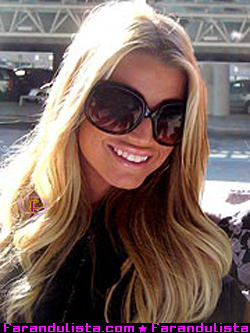 Quien dijo Restylane?
Jessica Simpson en la Parade de Navidad en Walt Disney World (Nov 30)
[tags]Jessica+Simpson, niega+inyecciones+labios[/tags]
[bgs]Jessica Simpson, fotos[/bgs]