Eva Mendes y sus poderosas razones
Eva Mendes debía usar unos senos postizos en la comedia "Stuck on You" (2003) hasta que el director vio sus poderosas razones. La actriz quien hace el papel de April Mercedes una muy "dotada" chica, ha revelado que los hermanos Farrely, directores de la película, debieron modificar el guión cuando descubrieron que ella no necesita las prótesis para sus senos. Eva le dijo a la revista británica You: Eva Mendes was set to wear prosthetic breasts in comedy 'Stuck On You', until directors saw her bosom. Eva -who played busty April Mercedes in the film- has revealed that Farrelly brothers re-wrote the script when they realised there was no need to employ fake tactics.
Ellos habían escrito mi personaje con grandes senos falsos, y luego dijeron, vamos a quitarlo, tienes senos grandiosos. They had written my character with these huge, fake boobs, and then they said, 'We're going to take that out – you have great breasts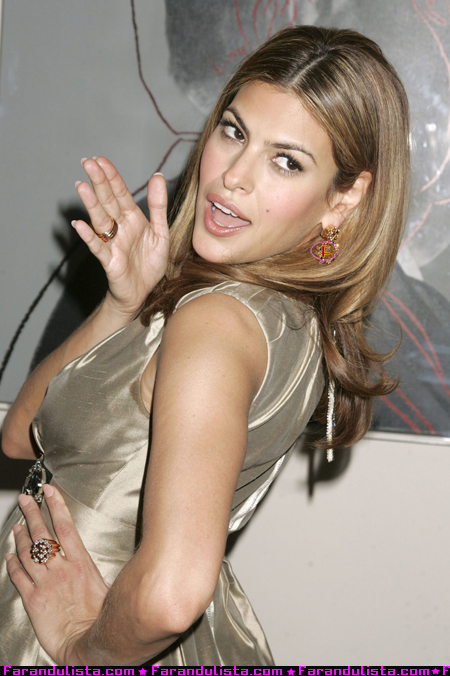 Ok, quedaría mejor si lo hubiesen dicho ellos, no?
[tags]Eva+Mendes[/tags]
[bgs]Eva Mendes[/bgs]