El peinado de Gwen Stefani
Gwen Stefani fue fotografiada junto a su esposo Gavin Rossdale mientras "disfrutaban" de una pelea de boxeo en el MGM Grand Garden Arena de Las Vegas. Lo curioso es el peinado de Gwen, es muy No Doubt, lo sé, pero me da gracia porque Gwen es la única que se puede peinar de esta manera y no verse ridícula. Ella se ve cool! Además ambos se ven muy felices disfrutando ese tiempo juntos. Gwen Stefani and her hubby Gavin Rossdale attended the WBC welterweight tittle fight at the MGM Grand Garden Arena in Las Vegas. The funny thing here is Gwen's hairstyle, It's too much No Doubt, but she looks cool.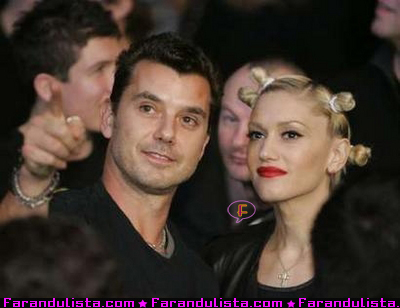 Se harían ese peinado?
yahoo
[tags] Gwen+Stefani, peinado+gwen+stefani[/tags]
[bgs]Gwen Stefani[/bgs]