Jessica Simpson se quiere desnudar en el cine
Jessica Simpson está desesperada por desnudarse en el cine. Jessica Simpson quiere que le tomen en serio como actriz y cree que quitándose la ropa lo logrará (idiota!). Actualmente, la rubia está tras un papel que de lograrlo la colocaría en el mapa de las buenas actrices (WHAT?), el detalle es que requiere varias escenas de desnudos frontales, la familia de Jessica no está de acuerdo con ese tipo de trabajos. Jess está tan desesperada por lograrlo, para que la Industria finalmente la tome en serio como actriz, que está dispuesta a ir en contra de su familia. Este año Simpson se vio obligada a rechazar un papel de estrella porno – posible ganador del Oscar (dicen)- debido a presiones familiares. La más reciente película de Jessica Simpson, "Blonde Ambition" fue todo un desastre, fue lanzada de una vez en DVD evitando así su estreno en las salas de cine. So, no te dice nada eso, Chestica? Jessica Simpson is so desperate to strip naked in a movie. She wants to be taken seriously as an actress and believes baring all is the best way to earn the respect. Last year Jessica was forced to turn down a possible Oscar winning role of a porn star because her Dad did'n want that Jess takes off her clothes. Jessica Simpson is in the running of a great role (sure!) but "the script requires a number of quite graphic scenes including a full-frontal nude scene. Jessica is so desperate to land the role and get the industry's respect that she's ready to go against her better judgement, and her family, by agreeing to bare all". Jessica Simpson's most recent film 'Blonde Ambition' failing to gain a cinema release and being branded a disaster.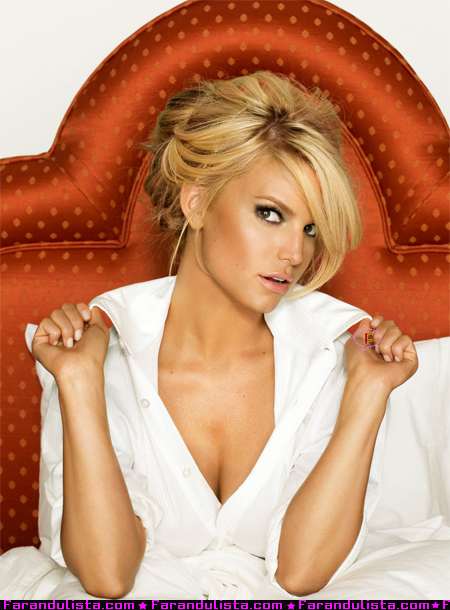 Quiero ver qué papel es ese de Estrella-Porno-posible-ganador-del Oscar que Jess rechazó…Ha! Además, para ser respetada como actriz hay que saber ACTUAR.
[tags]Jessica+Simpson, Jessica+Simpson+quiere+desnudarse[/tags]
[bgs]Jessica Simpson[/bgs]