Mischa Barton sexy en Maxim (Ene 2008)
Mischa Barton continúa posando para revistas y esta vez lo hace para Maxim en su edición de Enero 2008. En una sesión de fotos muy sexy, Maxim muestra a Mischa Barton, la chica mala de The OC dispuesta a tomar Hollywood, otra vez. Mischa barton does Maxim, January 2008 issue. The photoshoot is really sexy and Mischa looks great. The cover says Mischa Barton The O.C's sexiest star takes on the big screen.
Estoy feliz de que he estado trabajando constantemente desde The O.C., y que mi carrera ha estado yendo por el camino que quiero. Como actriz, todo lo que quería era más libertad creativa – para ser capaz de escoger películas. No podía ser más feliz. I'm happy that I've been working constantly since The O.C., and that my career has been going the way I want it. As an actor, all I wanted was creative freedom—to be able to pick and choose movies. I couldn't be happier.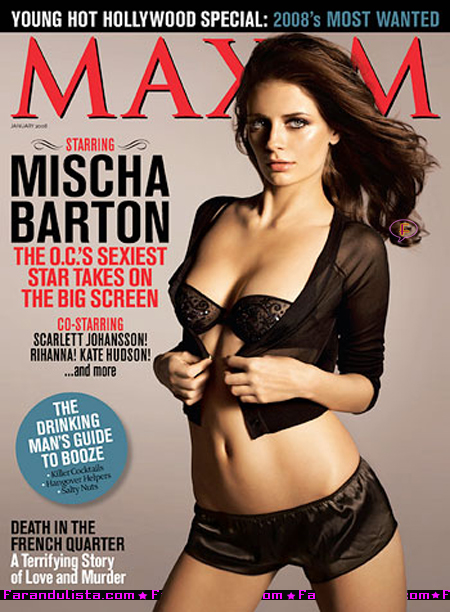 [tags]Mischa+Barton+sexy+fotos+maxim, Maxim+magazine+Enero+2008[/tags]
[bgs]Mischa Barton[/bgs]