Christina Aguilera es muy elegante para pujar
Christina Aguilera desea evitar el dolor de dar a luz a su bebé por parto natural y ha optado por una cesárea. Aguilera ya ha planeado la cesárea para principios de Enero 2008. Se dice que Christina ha decidido hacerse el procedimiento, a diferencia de muchas celebridades de Hollywood, porque ella es muy elegante para pujar. Una fuente cercana a Xtina le dijo a The New York Post: Christina Aguilera avoids the pain of a natural child birth scheduling a Caesarean section for early January, it has been claimed. Aguilera has allegedly decided to go for the operation like many celebrities before her because she is too posh to push. A source close to the star told The New York Post:
Christina tiene una cesárea planeada para el 10 de Enero pero ella podría necesitar mover la fecha unos dias más. "Christina has a C-section scheduled for January 10 but she might need to push the date of the delivery up."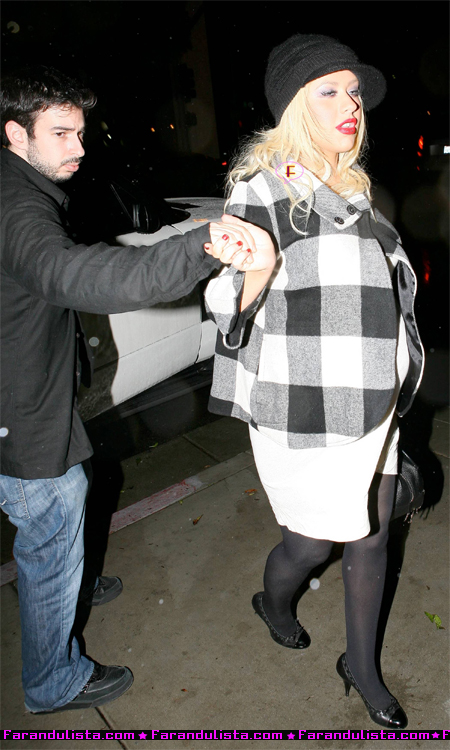 Christina Aguilera y su esposo Jordan Bratman en su cumpleaños
(Dic 18)
[tags]Christina+Aguilera, Christina+Aguilera+cesarea[/tags]
[bgs]Christina Aguilera[/bgs]