Patrick Dempsey para Versace s/s 2008
Patrick Dempsey (a.k.a Dr. McDreamy en Grey's Anatomy) posó para la campaña de Ropa Masculina – de Versace Primavera/Verano – Spring/Summer 2008. Vistiendo un elegante y moderno traje, Patrick Dempsey fue fotografiado por Mario Testino en una campaña que saldrá en un seleccionado grupo de revistas de modas y estilos en Febrero. La campaña fue realizada el pasado Noviembre en Los Angeles. McDreamy luce realmente HOT HOT! Patrick Dempsey, aka Dr. McDreamy of "Grey's Anatomy," cuts a strikingly modern figure in Versace's spring ad campaign, set to bow in the February editions of select fashion and lifestyle magazines. The campaign was shot by Mario Testino last November in Los Angeles.
Descubrí que Patrick es un hombre que no teme gustar e incluso amar la moda, dijo Donatella Versace. Él tiene un gusto extremadamente refinado. "I discovered that Patrick is a man who is not afraid to like or even love fashion," Donatella Versace said. "He's got extremely refined taste."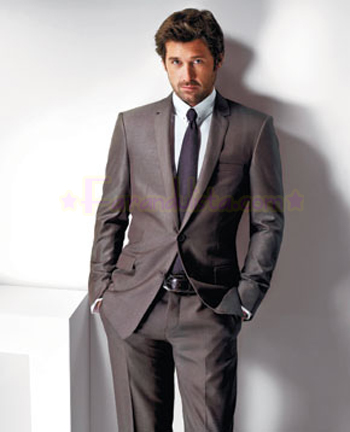 Patrick Dempsey para Versace s/s 2008
WWD/TFS
[tags]Patrick+Dempsey, McDreamy+Greys+Anatomy, Versace+Primavera+Verano+2008+campaña[/tags]
[bgs]Patrick Dempsey, Greys Anatomy[/bgs]