Katie Holmes: El embarazo de Nicole es maravilloso!
Katie Holmes expresó sentirse feliz del embarazo de Nicole Kidman – ayer en la Premier de su más reciente film Mad Money. Nicole Kidman finalmente confirmó su tan ansiado embarazo hace unos dias. Katie Holmes lució espectacular en la Alfombra Roja del estreno de su película Mad Money, vistiendo un hermoso vestido tipo strapless de Armani, su esposo Tom Cruise le acompañó, pero se aseguró de no robar la atención de su joven esposa. Katie Holmes said yesterday at the her most recent film Mad Money Premier, she's happy for Nicole Kidman's pregnancy! Katie Holmes looks gorgeous wearing a strapless Armani dress, Tom Cruise scorted his wife but made sure not to steal the spotlight from his wife.
Estoy muy feliz por ella. Es maravilloso. "I'm so happy for her," Holmes, 29, says of Kidman's pregnancy news. "It's wonderful."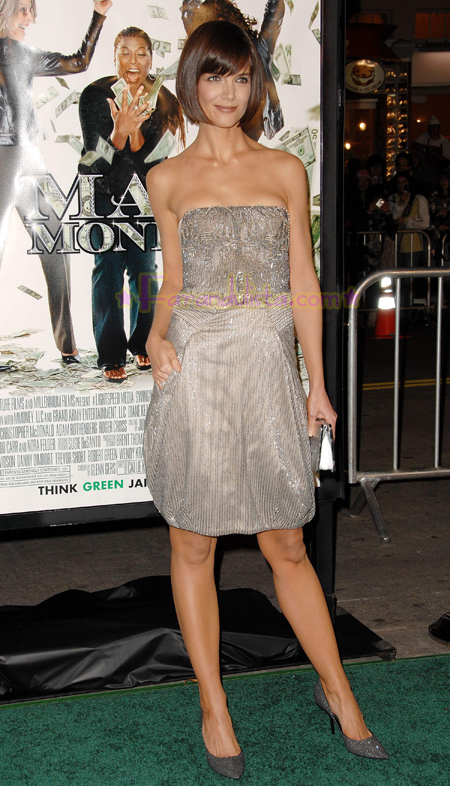 Katie Holmes en la Premier de Mad Money
[tags]Katie+Holmes, Mad+Money+Premier, Nicole+Kidman+embarazo[/tags]
[bgs]Katie Holmes, Tom Cruise[/bgs]