Nicole Richie sera madre la proxima semana
Nicole Richie está preparada para tener a su bebé la próxima semana, en cualquier momento! Dijo Josh Madden el hermano mayor de Joel, en la celebración del FUZE/Resolution Slenderize en Hollywood ayer en la noche. Pero Josh no dijo nada más, de hecho confesó que no saben si es niño o niña y tampoco ningún nombre ha sido escogido por los futuros padres. Nicole Richie and Joel Madden's baby is due "sometime in the next week," Madden's older brother Josh told reporters at the FUZE/Resolution Slenderize bash in Hollywood Wednesday night. But Josh didn't say anything more, in fact he said they don't know what it is or names. Woow! OK!
Eso es todo lo que sabemos. No sabemos que será (niño o niña). No sabemos ningún nombre (para el bebé). Estoy siendo completamente honesto, lo juro. [expresó Josh Madden] "That's all we know," he said. "We don't know what [gender] it is. We don't know any names. I'm being completely honest, I swear!"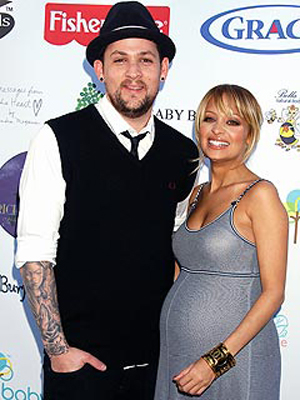 Nicole y Joel tendrán a su bebé la próxima semana
[tags]Nicole+Richie, Joel+Madden[/tags]
[bgs]Nicole Richie, Joel Madden[/bgs]