Pamela Anderson esta embarazada! (y aun quiere divorciarse)
OMG! Pamela Anderson está embarazada y aún quiere divorcirse de su esposo Rick Salomón. TMZ ha reportado que Pamela Anderson está embarazada y ha vuelto a solicitar el divorcio luego de haberlo cancelado hace un mes. Rick Salomón cree que ella actúa alocadamente por su estado y que una vez se tranquilice volverán a estar juntos. Curiosamente, en el divorcio Pamela Anderson solicita ayuda económica conyugal, no para los hijos… Mmm… OMG! Pamela Anderson is pregnant!! and she wants the divorce from Rick Salomon. TMZ has learned that the divorce between Pam Anderson and Rick Salomon is back on and Pam is pregnant! Pamela Anderson now is now moving forward with the divorce, even though we know she's pregnant with his baby. Rick Salomon has told friends he believes she is "acting crazy" because of the pregnancy and hopes she will settle back into the marriage. Interestingly, in her divorce petition, Anderson asked for spousal support but not child support."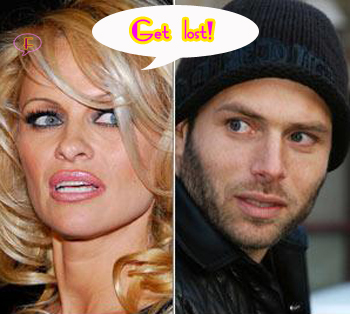 Pamela Anderson está embarazada de Rick Salomon
UPDATED! Pamela Anderson negó los rumores de embarazo, pero el divorcio si está en proceso… otra vez!
[tags]Pamela+Anderson, Pamela+Anderson+embarazda+de+Rick+salomon+quiere+divorcio[/tags]
[bgs]Pamela Anderson, Rick Salomon[/bgs]