Christina Aguilera ya dio a luz
Christina Aguilera ya dio a luz a su hijo. De acuerdo a E! Christina Aguilera y su esposo Jordan Bratman dieron la bienvenida a su primer bebé el viernes en Los Angeles. La pareja anunció el nacimiento en un breve mensaje de texto a amigos y familiares el viernes en la tarde alrededor de las 4. No hubo más detalles. Temprano US magazine había afirmado que el representante de Aguilera negaba este reporte indicando que ella aún está embarazada y que no estaba en labores de parto. So, FELICIDADES A CHRISTINA!! There are some rumors on Christina Aguilera baby birth, E! claims Cristina Aguilera and her hubby Jordan Bratman welcomed their first child in Los Angeles on Friday. The couple announced the birth in a quick text message to friends and family around 4 p.m. There were no further details immediately available. But Us magazine denied this report saying Aguilera rep says "She is still pregnant, adding, "she is not in labor". So, we are waiting for the happy news!
El bebé ya nació. Ambos están bien "Baby has arrived. Mom and dad are doing well!"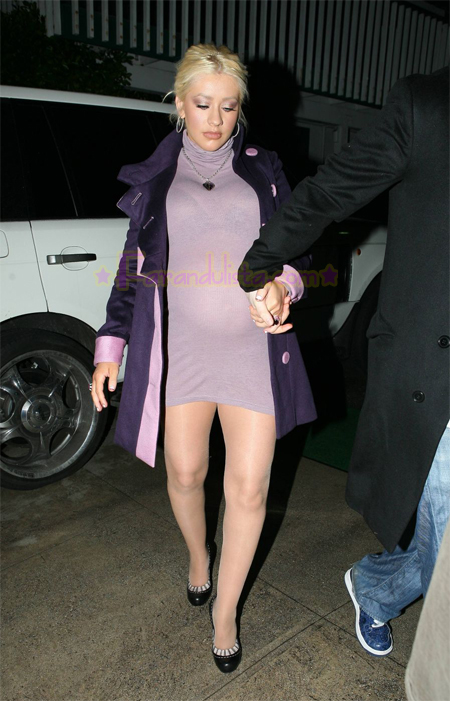 Christina Aguilera y su esposo cenando hace unos dias
Es todo confuso, pero viendo como Christina manejó lo de su embarazo, me creo que solo se avisara que dio a luz, sin decir el género del bebé… awwww… ojalá haya sido niña. Christina era tan cute de pequeña.
[tags]Christina+Aguilera[/tags]
[bgs]Christina Aguilera[/bgs]