Lindsay Lohan sale con Adrian Grenier
Lindsay Lohan está saliendo con Adrian Grenier (Entourage). Lindsay y Grenier, aparentemente, han estado saliendo varias veces y fueron vistos la noche del miércoles en el Polo Lounge en el Beverly Hills Hotel. El mes pasado Lindsay Lohan fue sorprendida saliendo del apartamento de Grenier en New York. Pero pese a ser ligada con la estrella de Entourage, Lindsay Lohan fue fotografiada muy romantica con varios galanes italianos en un solo dia. So, de pronto Lindsay solo está pasándola bien con todos. Lindsay Lohan and Adrian Grenier have been on a string of dates and were seen enjoying an evening at the Polo Lounge at the Beverly Hills Hotel on Wednesday night. Last month, Lindsay was spotted at Adrian's New York apartment. But Lindsay also was spotted kissing and cozzy with three italians hunks in only one day… well, maybe she's living la vida loca.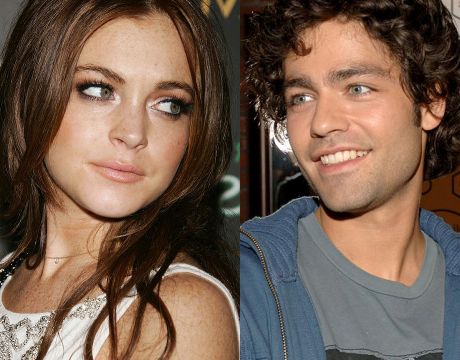 Lindsay Lohan y Adrian Grenier son novios?
ontd
[tags]Lindsay+Lohan, Adrian+Grenier[/tags]
[bgs]Lindsay Lohan, Adrian Granier[/bgs]