Christina Aguilera tuvo un varoncito
Christina Aguilera quien dio a luz el dia sábado, y no el viernes como se había informado, tuvo un varón. El primer hijo de Christina y Jordan lo llamaron Max Liron Bratman. Ya teníamos una idea del género del bebé, puesto Christina celebró el baby shower con colores azules lo que indicaba la llegada de un pequeño Jordan.
Christina y Jordan están orgullosos de anunciar el nacimiento de su hijo Max Liron Bratman. Es un hermoso y sano varoncito! La madre y el bebé están bien. "Christina and Jordan are proud to announce the birth of their son Max Liron Bratman. He is a beautiful, healthy baby boy!" a rep forthe couple tells PEOPLE. "Mom is resting and doing well!"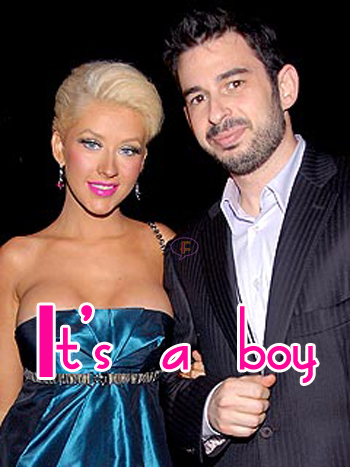 [tags]Christina+Aguilera[/tags]
[bgs]Christina Aguilera[/bgs]