Ashley Olsen y Jared Leto juntos otra vez?
Ashley Olsen y Jared Leto quienes salieron por poco tiempo en el 2005, fueron vistos en el Art of Elysium gala en L.A. el  12 de Enero, agarrados de la mano y muy cariñosos. Y aunque cercanos a la Olsen niegan que estén juntos de nuevo, testigos afirman que estaban muy románticos y besándose, actuaban como una pareja. Ashley Olsen and Jared Leto – who dated briefly in 2005 — turned heads while holding hands at the Art of Elysium gala in L.A. on Jan. 12. A witness tells that they looked like a couple and they were making out. But an Olsen insider denies the couple are back on, they are just friends. Ok, I have friends too but I'm not making out with them…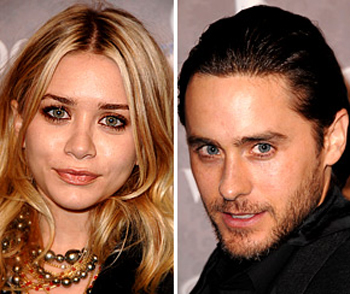 Ashley Olsen y Jared Leto volvieron?