Holly Madison, la novia favorita de Hef, podria cumplir su deseo
Holly Madison, la novia favorita de Hef podría cumplir su más anhelado deseo, ser madre. Recientemente, Holly y Hefner han sido vistos en la sala de espera de un Ginecólogo especialista en Fertilizaciones in Vitro de Beverly Hills. Otras parejas que estaban en el lugar, quedaron impresionados de ver a Hef en persona. Quizá Holly no demore en hacer el anuncio, si es que esto es cierto. Recently, Holly Madison and Hef were seen in the waiting room of a Beverly Hills gynecologist who specializes in in vitro fertilization. Other couples trying to get pregnant were thrilled to see the Playboy in person. It won't be long before Holly has an announcement, if this rumour is true!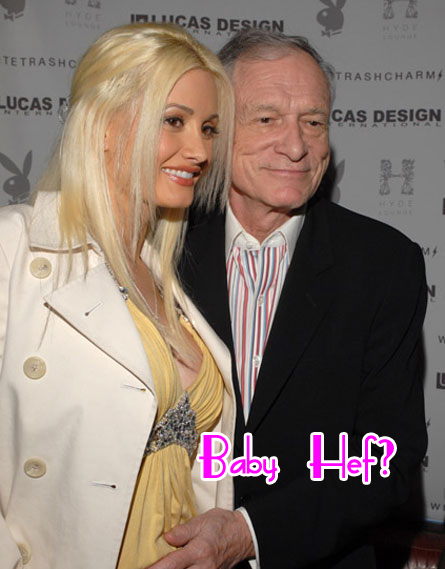 Será que Holly ya está esperando el hijo de Hef?
[tags]Holly+Madison, Hefner[/tags]
[bgs]Holly Madison, Hefner[/bgs]