Britney deja al paparazzi al descubrir el trato con las fotos
Finalmente!!! Britney Spears dejó a Adnan Ghalib, tras darse cuenta que el paparazzi y novio la estaba engañando y usando! Gosh!!! Le tomó un mes darse cuenta!!!! Brit Brit se enteró que el paparazzi esperaba hacer 10 millones de dólares con las fotos de ella (Naaahh? Really?) ahora la Crazy del pop tiene una orden de restricción en contra de su -hasta hace poco – enamorado. El manager de Britney Spears, Sam Lufty mostró la orden de restricción a unos fotógrafos, diciendo eso evitaría que Adnan siguiera aprovechándose de Britney y vendiendo las fotos que tomó en su casa. Se dice que Britney finalmente notó la verdad cuando se le demostró que Adnan Ghalib les avisaba a los fotógrafos de su agencia sobre su paradero para que tomaran los set de fotos, que luego eran vendidas. Britney Spears has dumped Adnan Ghalib after finding out he hoped to make 10 million dollars from pictures of her. OMG!! it took her almost a month to figure that one out, she's really crazy. Britney Spears has now filed a restraining order to stop Adnan Ghalib making money from her. Brit Brit's rep, Sam Lufti showed a copy of the order in front of photographers. He says it stops Adnan approaching her or selling pictures he took in her home. Britney finally woke up after being shown proof Adnan was tipping off his agency pals on their whereabouts to bag exclusive pictures priced for a set. Well, but now she is saying that she doesn't know any Adnan, of course with her british fake accent.

Ella (Brit) y Adnan (el pap) hablaron de matrimonio y de convertirse al islam, ella confiaba ciegamente en él. Mientras que él solo se aprovechó de ella. "She and Adnan discussed marriage and her converting to Islam and she trusted him completely. Instead he completely stitched her up at every twist and turn.
Fue él el que se aseguró de que su agencia tuviese las mejores tomas de ellos comprando la prueba de embarazo, la semana pasada. "It was he who made sure snappers from his own agency got those shots last week of them buying pregnancy test kits.
Adnan ha tomado cantidad de fotos privadas de ella, muchas íntimas, por las cuales ella está aterrorizada si caen en manos equivocadas. "Adnan has taken lots of private pictures of her, some quite intimate, which she is terrified will fall into the wrong hands.
Ella está en pánico sobre cómo pudiera utilizar él todo lo que ha conocido de ella. Es lo último que necesita. "She's in a complete panic over how he might use everything he has learned against her. It's the last thing she needs."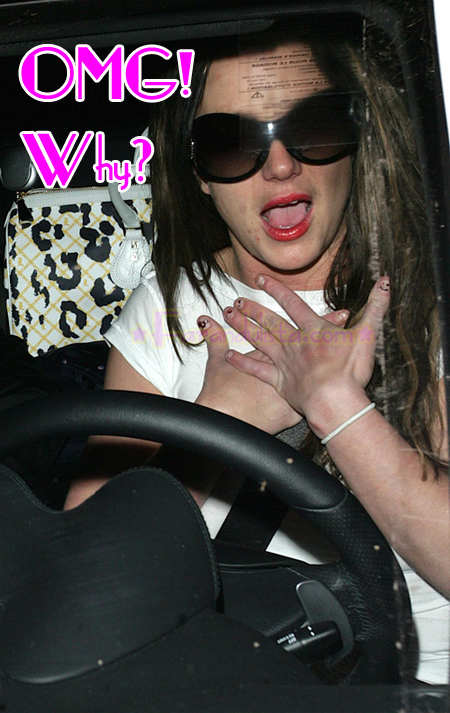 Britney Spears deja al paparazzi porque la usaba y vendía sus fotos

No, pero Brit Brit está tan loca, que ahora dice que no sabe quién es Adnan y que jamás le ha conocido… aah, y lo dice con acento Británico, ok?
[tags]Britney+Spears, Adnan+Ghalib, Britney+descubre+Adnan+Ghalib+trato, Britney+descubre+que+adnan+vendia+sus+fotos, Britney+boto+al+fotografo+por+engañarla, Britney+tiene+orden+restriccion+contra+paparazzi[/tags]
[bgs]Britney Spears[/bgs]