Hilary Duff niega lip-sync en los conciertos
Hilary Duff fue acusada de hacer lip-sync (doblar) durante su concierto en México. El video lo pueden ver aquí. Hilary ha negado esto a través de su representante, alegando que fue un fallo en el equipo de sonido. De acuerdo a su representante, hubo un momento en que se estaba graduando el sonido y por unos segundos el micrófono de Duff fue puesto en Mute, no había sonido pero ella estaba cantando. Su representante insiste en que Hilary Duff canta en vivo en sus conciertos. There are some reports that Hilary Duff was caught lip-synching during a concert stop in Mexico this past weekend. Duff was relying on local sound equipment rather than her regular gear, and her microphone was inadvertently set to mute for the first few seconds of her performance. Duff reps insist that she performs live at her concerts.
Ella (Hilary) no estaba doblando. Fue un fallo de equipo. No había sonido, pero ella estaba cantando. "She was not lip-synching," her reps tell PEOPLE. "It was faulty equipment. There was no sound coming out, but she was singing."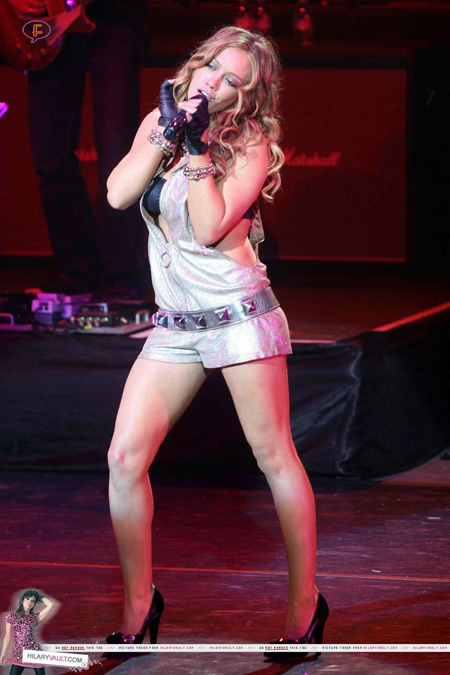 [tags]Hilary+Duff+lyp+sync+mexico[/tags]
[bgs]Hilary Duff[/bgs]