Nicole Kidman muestra orgullosa su barriguita en Japon
Nicole Kidman mostró su baby bump durante la Premier de su más reciente film "The Golden Compass" en Japón. Pero no solo mostró su barriguita en la nación nipona, también mostró que a veces tiene mal gusto para vestir. Nicole Kidman se presentó al estreno con un vestido negro de transparencias de lo más FUG! nada cute su vestido de maternidad. Es tan feo el vestido, que por un momento distrajo a la audiencia de los más importante de esa noche… su barriguita!! Kidman – quien tiene ya cinco meses de embarazo – (WHAT? 5 MESES??) y estuvo orgullosa posando durante la sesión fotográfica siempre pendiente de mostrar su baby bump. Nicole Kidman show off her baby bump at The Golden Compass Premier in Japan. Nicole stepped out in a bizarre black see-through dress that momentarily distracted from her emerging bump. What a fug dress! OMG! She looks beautiful, like a Ice Queen but beautiful. She's already five months pregnant… woow!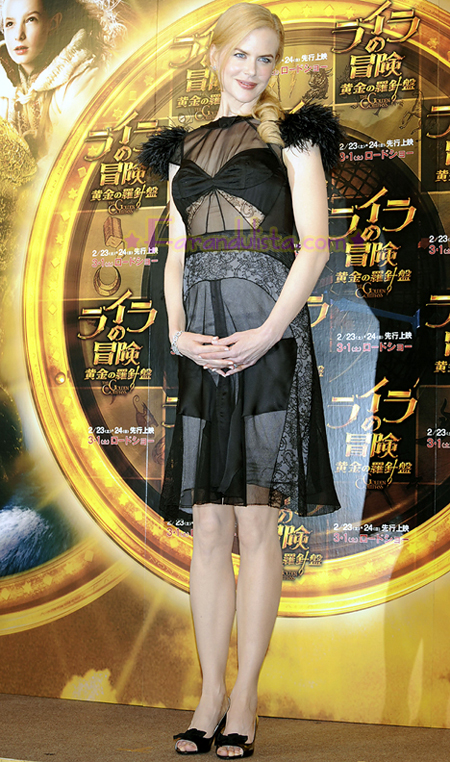 Nicole Kidman y su barriguita en el estreno de The Golden Compass en Japón.
[tags]Nicole+Kidman, Nicole+Kidman+embarazada, Nicole+Kidman+baby+bump[/tags]
[bgs]Nicole Kidman[/bgs]