Christina Aguilera y su hijo Max en OK [Alemania]
Christina Aguilera aparece en la Revista OK! Alemania de Febrero, junto a su hermoso bebito Max Liron. Es una sesión de fotos familiares muy hermosa, similares a las de People y Hello! Magazine. Max es un bebé precioso y se parece mucho a su mami (Thanks GOD!). So, Enjoy! Christina Aguilera does the february issue of Germany OK magazine with her beautiful newborn son Max Liron Bratman. The photoshoot is really cute, she poses along with her family and dogs. She looks beautiful. The baby is like Christina, so cute!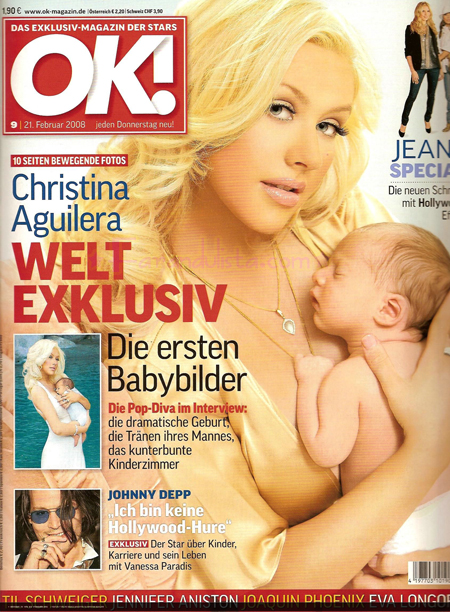 Christina Aguilera presenta su hijo Max en OK Magazine [Alemania]

xtinaweb
Ya pueden ver todas las Fotos de la hija de Nicole Richie, Harlow Winter Kate en People!
[tags]Christina+Aguilera, Christina+Aguilera+y+su+hijo+Max+Liron+Bratman, Ok+magazine+germany+february[/tags]
[bgs]Christina Aguilera[/bgs]