Nicole y Joel celebran su segundo baby: Su tienda
Nicole Richie y Joel Madden celebraron su primera DCMA Collective Store junto a Benji y Paris Hilton. "Es como otro bebé," dijo Joel Madden sobre la apertura de su tienda con su hermano Benji, ubicada en la famosa Melrose Avenue de Los Angeles. Nicole Richie asistió con un hermoso vestido vintage de Jill Stuart y lució radiante, comentó que la pequeña Harlow estaba en casa al cuidado de su mamá. Entre los invitados de esta gran inauguración estaban Pete Wentz, Nicky Hilton y David Katzenberg, la estrella de The Hills, Audrina Patridge y Christina Milian. Nicole Richie and Joel Madden celebrated their first DCMA Collective store in Los Angeles with his brother Benji and Paris Hilton. It's like another baby! said Joel. The store's at Los Angeles Melrose Avenue. Nicole Richie was so beautiful in a vintage Jill Stuart glown and told that baby Harlow was at home with her mom. Pete Wentz, Nicky Hilton and David Katzenberg, the Hills' Audrina Patridge and Christina Milian attended the openning.
Llevaremos la linea DCMA incluyendo cosas de bebés, joyería – mi favorita – y las t-shirts estampadas (dijo Joel) Venimos de un pequeño pueblo, sin mucho, y estar haciendo esto es definitivamente un sueño hecho realidad, agregó Benji. "We're going to carry DCMA's line [including] baby stuff, the jewelry – it's my favorite – and the collaboration T-shirts." Adds Benji: "We come from a small town, and not very much, and to be doing this – it's definitely a dream come true."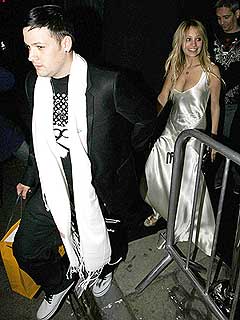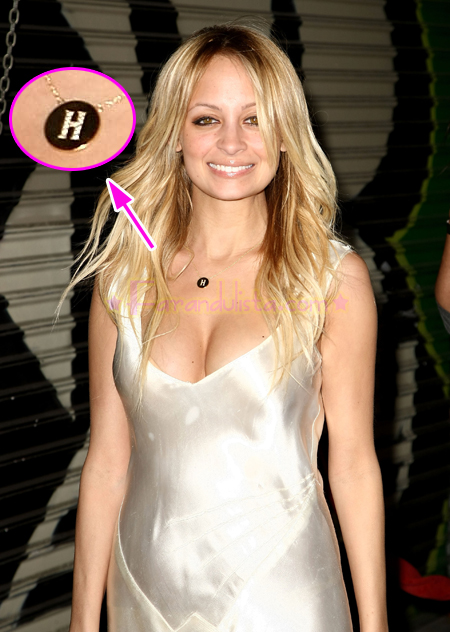 Nicole Richie radiante en la inauguración de DCMA Collective Store en L.A
[tags]Nicole+Richie, Joel+Madden, DCMA+Collective+Store[/tags]
[bgs]Nicole Richie, Joel Madden[/bgs]