Modelos de la nueva coleccion de zapatos de Paris Hilton
Paris Hilton hizo el lanzamiento de su Foot Wear Collection en el Macy's South Coast Plaza en Febrero. Estos son los nuevos modelos de zapatos en la colección de la Hilton. Los precios van desde $60 hasta $100, los modelos son… well, estilo Paris. No me agrada ninguno, pero para gustos los colores. Es como estar viendo los pies de la Hilton… Hot Puke! En esta página pueden ver los zapatos más detalladamente. Paris Hilton release her new Foot Wear collection on February at Macy's South Coast Plaza, here're some new shoes from her collection. I don't like them, they look fug and tacky. It's like to see Paris' feet… Ewwwww. Prices between $60 to $100.
Qué opinan Farandulistas, Hot or… Ewww?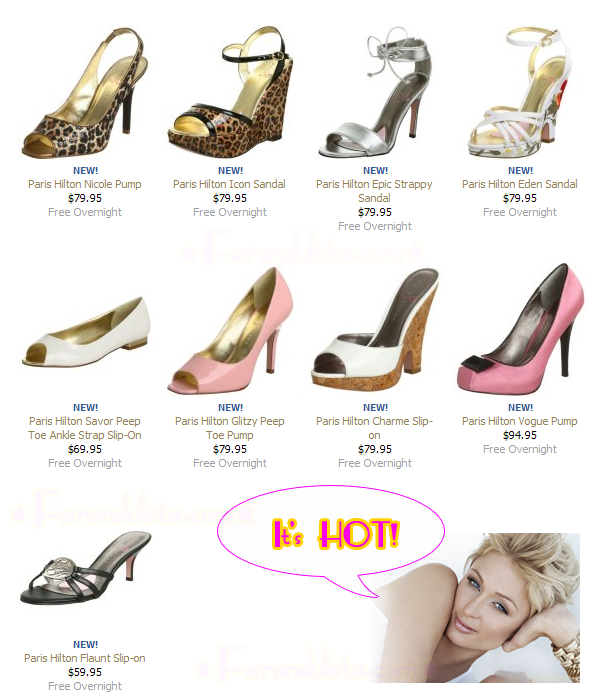 Modelos nuevos en la coleccion de zapatos de Paris Hilton
[tags]Nueva+coleccion+zapatos+Paris+Hilton, Paris+Hilton+Foot+Wear+collection,[/tags]
[bgs]Paris Hilton[/bgs]