Zac Efron era el feo en la escuela
Zac Efron – quien empezó a filmar High Scool Musical 3 en Utah – reveló en una entrevista para TeenNow que en la escuela no tenía mucha suerte con las chicas. Efron, considerado el rompecorazones de Disney, no era tal alto ni tan cool. Fue luego que se empezó a ejercitar que creció un poco y se empezó a ver mejor. Zac Efron recently chatted with TeenNow on high school, acting and chicks. And he revealed:
No era el chico más cool en la escuela. No era el chico con la patineta o algo. Fue duro. Obtuve buenos grados. Estaba en clases avanzadas, probablemente me llamarían nerd. "I wasn't really the cool guy in school. I wasn't the skater dude or anything. I tried really hard. I got good grades. I was in advanced classes, if anything, you'd probably call me a nerd.
Era el bajito de la escuela. No tenía mucha atención de las chicas. Medía 1,68 mts. Pero tan pronto como dejé la escuela y comencé a ejercitar, empecé a crecer un poco. I was the short kid in school. I didn't get much attention from the chicks. I was like, 5'6". But as soon as I left and started working, then I started to grow up a little bit."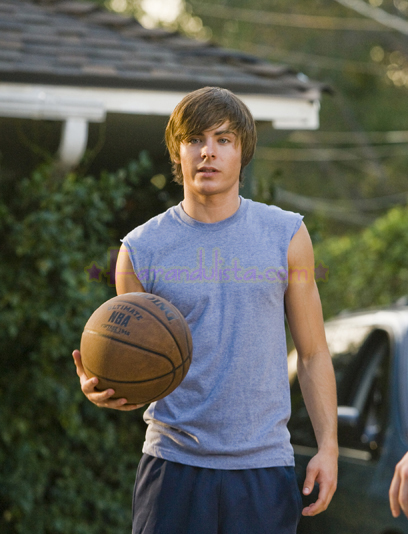 Zac Efron no era un galán en la escuela
ontd/oceanup
[tags]Zac+Efron[/tags]
[bgs]Zac Efron, High+School+Musical[/bgs]