Portada del nuevo album de Scarlett Johansson
La portada del nuevo Album de Scarlett Johansson ha sido revelada, y conserva el estilo de las promos lanzadas a mitad de marzo. La primera producción musical de Johansson llamada "Anywhere I Lay my Head" cuenta con 11 tracks, 10 originalmente grabados por Tom Waits y uno original y saldrá a la venta el 20 de Mayo. Qué les parece la portada Farandulistas? Scarlett Johansson's new album cover revealed! It seems the same style from the promo pics revealed on March. "Anywhere I Lay my Head," the first Johansson's music production is set to release on May 20.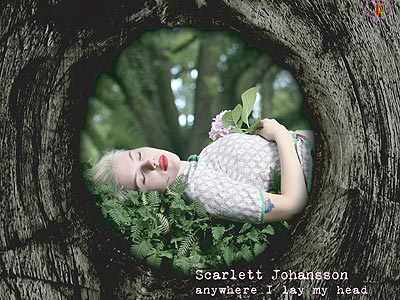 Portada de "Anywhere I Lay My Head," Scarlett Johansson
blah!
[tags]Scarlett+Johansson, Portada+Disco+Scarlett+Johansson[/tags]
[bgs]Scarlett Johansson[/bgs]