Detalles los nuevos esposos Ash y Pete Wentz (Porque se que los aman)
Pete Wentz reveló algunos detalles sobre su luna de miel y nueva vida de casado con su esposa Ashlee Simpson durante una entrevista con Ryan Seacrest en su programa de KIIS-FM radio, Ashlee estaba dormida, dijo Pete. Ashlee Simpson y Peter Wentz se casaron el pasado sábado en una ceremonia intima en Los Angeles. Pete Wentz talked on his married life and honemoon with Ashlee Simpson with Ryan Seacrest on Ryan Seacrest's KIIS-FM radio show Tuesday. (Ashlee was alseep, he said.)
Lo primero que reveló Pete es que ambos firmaron pre nup. They have signed a pre-nup.
Por ahora se han saltado la Luna de miel (por ahora), ambos han estado paseando en los Angeles. They're skipping out on a honeymoon (for now) and have been hanging out in their basement in L.A.
Dice que la vida de casados es grandiosa (claro, tres dias). So how is married life? "I feel great!"
Wentz se negó a confirmar el embarazo de Ashlee, tampoco habló sobre Jessica y Tony Romo. Wentz still refused to confirm Simpson's pregnancy. He also refuse to talk on rumors that Jessica Simpson split with Tony Romo.
Comentó que la boda fue planeada hace meses atrás, dejando ver que para nosotros fue sorpresiva, pero para ellos no. It's been something we've been planning for a long time. I gave her a promise ring four months ago."
Ryan como siempre tan perspicaz le preguntó si habia pensado en los nombres de los bebés, a lo que Pete le contestó, ese bebé aún no está confirmado. Ryan later asked if he's thought about baby names, "Ryan, this baby has not been confirmed,"
Ashlee legalmente es Wentz, pero no ha decidido si usará el apellido como nombre artístico. She legally is a Wentz … I don't know what she'll do with her stage name, that's up to her. She hasn't decided that.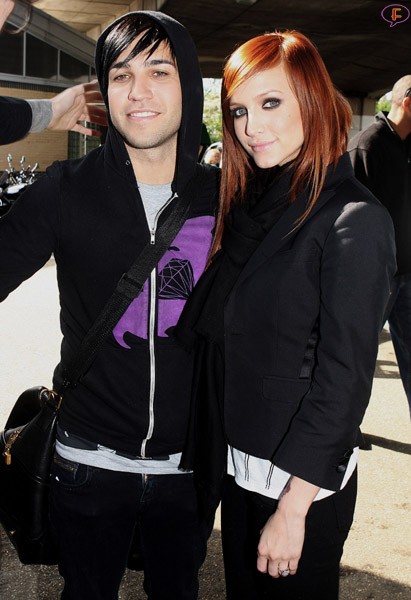 Ellos se ven tan … blah… un año.
[tags]Ashlee+Simpson, Peter+Wentz[/tags]
[bgs]Ashlee Simpson, Peter Wentz[/bgs]