Mariah Carey niega que su nuevo cuerpo sea por cirugias
Mariah Carey ha negado los rumores que afirman que su nueva y estilizada figura es producto de una cantidad de cirugías. Según un artículo del San Francisco Chronicle, Maraya hizo una referencia a la noticia proveniente del Reino Unido y bromeo defendiendo su cuerpo y sus hábitos alimenticios. Los rumores comenzaron a inicios de año cuando la cantante inició la promoción de su más reciente album. Se dice que Mariah perdió unos 16 kilos apróximadamente. Mariah Carey has officially lashed out against rumors claiming her new slim and toned figure is the final product of extensive surgery. According to an article from San Francisco Chronicle, the newlywed made a reference to gossip first stemming from the United Kingdom and jokingly defended her body and eating habit. Rumors centering on Carey possibly undergoing plastic surgery began to grow as she started the promotional construction for her latest album earlier in the year. Weight loss for Mariah was rumored to be around 32 pounds.
Sé que la UK está obsesionada con que yo me hice alguna loca cirugía plástica (para perder peso) pero honestamente, es entrenamiento y dieta. Mira lo que estoy comiendo ahora, aceitunas. "I know the U.K. is freaking out that I had some crazy plastic surgery done, but—honestly, it's working out and diet. Look at what I'm eating right now—olives," the singer said.
Me molesta que la gente piense que me hice cirugía, porque podemos discutir cuan fastidioso fue el proceso de la dieta. Mis amigas pueden comer de todo frito, to amo los plátanos dulces el arooz y los guisantes, pero no puedo comerlos! Si lo hago, es en una porción muy pequeña. "It makes me upset that people think I've had surgery, [because] let's discuss how annoying the dieting process was. My girls will eat really good fried food, and I also love sweet plantain and rice and peas, but I can't eat it! If I [do], it's small," she added.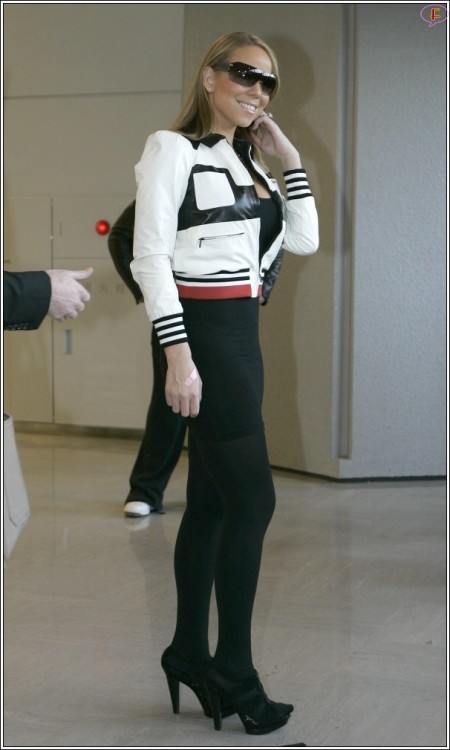 Mariah Carey en el aeropuerto de Narita, Japón.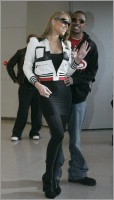 Mmm… no creo que Maraya se haya hecho alguna cirugía, ella estaba gorda pero no para tanto, 16 kilos hacen una diferencia muy notable en el cuerpo de una mujer, sobre todo si es curvilínea. Con dieta y ejercicios se pueden perder esos kilos… so. Claaarooo, no niego que a veces le ayuda el photoshop… Yeah… It's me, no estoy ebria
sweetmariah
[tags]Mariah+Carey, Mariah+Carey+niega+cirugias+para+perder+peso, Mariah+molesta+rumores+cirugias+nueva+figura[/tags]
[bgs]Mariah Carey[/bgs]