Sarah Jessica Parker furiosa porque su vestido no era exclusivo
Sarah Jessica Parker está furiosa porque el vestido de Nina Ricci que usó en el estreno de la tan esperada Sex and The City: The Movie en New York, no era exclusivo para ella, si no que había sido utilizado por otras estrellas anteriormente, incluyendo Lindsay Lohan. A Sara Jessica le aseguraron que el vestido no había sido usado anteriormente ni fotografiado en la alfombra roja, cual fue su sorpresa al enterarse que ella era la tercera celeb en usarlo. Come on!! Big Deal! Es solo un estúpido vestido! Que de paso se le ve mejor a ella que a las otras dos, pero ya con esta ridiculez de quejarse… blah! Sarah Jessica Parker is fury because she found out that the dress she wore on her big day, The Sex and The city: The Movie premier in New York wasn't exclusive for her, the dress was used by other celebrities including Lindsay Lohan. She was assured hadn't been photographed previously, but she discovered that the dress was photographes twice in Lindsay Lohan and Lauren Santo Domingo. Come on! Big deal, she looks better than the other two.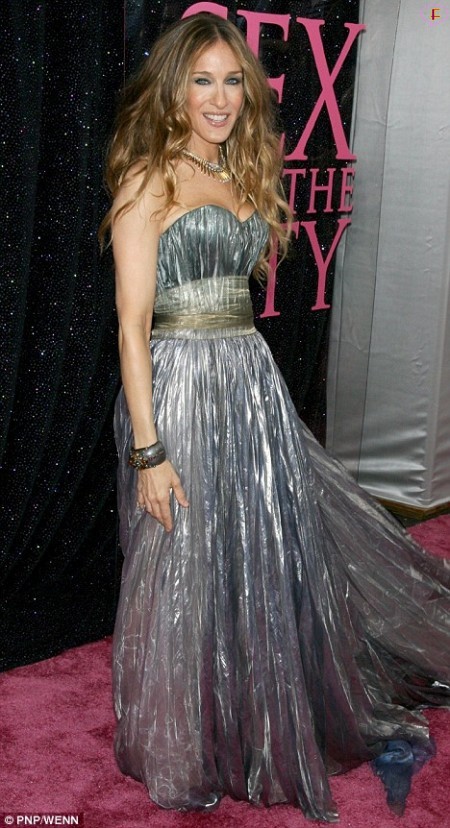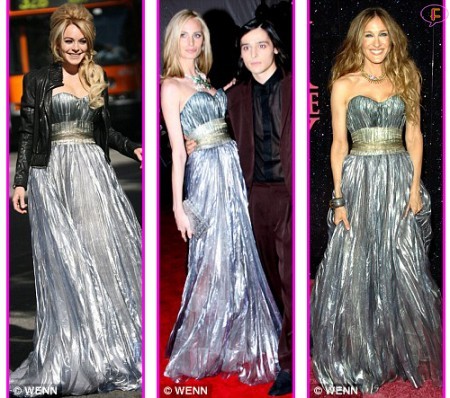 Recordé la película "Just my Luck" donde el personaje de Lindsay le roba un vestido a SJP.
[tags]Sarah+Jessica+Parker, Nina+Ricci+vestido, sarah+Jessica+parker+molesta+vestido+nina+ricci[/tags]
[bgs]Sarah Jessica Parker[/bgs]