Rachel Bilson & Hayden Christensen se reconcilian
Rachel Bilson & Hayden Christensen volvieron… Son novios otra vez. La parejita anunció su separación tras comprometerse en matrimonio (estrellas, you know) el pasado Agosto, incluso dijeron  -via comunicado– que no planeaban reconciliarse,  pero ahora se reporta que están dando una nueva oportunidad a su relación.  Un 'amigo' dijo a People que están saliendo de nuevo y no están escondiéndolo. La semana pasada Hayden Christensen fue visto en la casa de Rachel en Los Feliz, California. El actor vive en Canada (Hi!) y se comenta que la distancia fue uno de los factores que cotribuyenron a su separación. Ellos se conocieron en el set de 'Jumper' en el 2007 y se comprometieron al año siguiente… Mmmm… too fast, too furious? Maybe. Ellos hacen linda pareja, imo.
Rachel Bilson & Hayden Christensen back together!! They are givin their relationship another shot. The couple called off their engagement in August. They met on the set of Jumper and got engaged a year later in 2008.  According to People a friend claims they are dating again and not hiding it.  The actor was seen last week at Rachel's home in Los Feliz, California he is living in Canada, it is said distance is maybe one reason for the split. Anyway, they looks cute together!! Good Luck!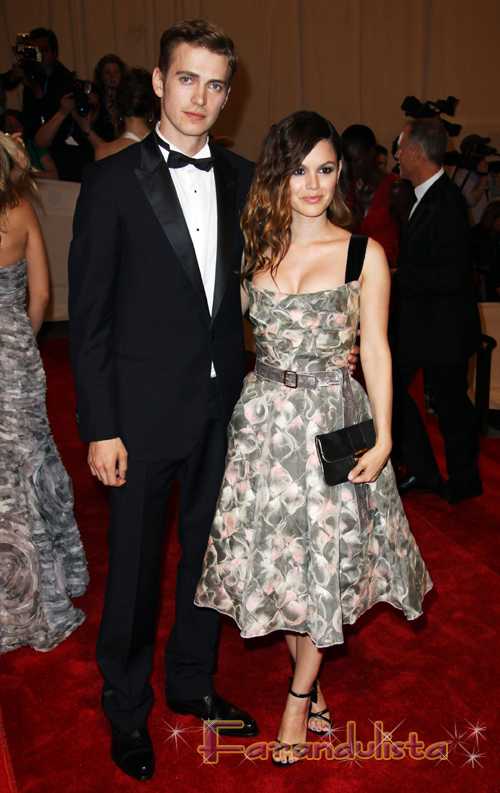 Fame Pictures