Lindsay Lohan fuera de Inferno
Lindsay Lohan está fuera de Inferno, la biopic de Linda Lovelace. Ahora hay un 'yo renuncié' – 'Mentira! Te despedimos' drama aquí, Lilo dice que ella renunció (que no fue que la botaron) y el Director dice que, efectivamente,  le dijeron Bye Bye! So, luego de meses esperando por Lindsay Lohan (you know, que saliera de la carcel/rehab), el Director Matthew Wilder finalmente ha decidido decirle adios a Lilo, y dejarla fuera de la biopic de Linda Lovelace, llamada 'Inferno' (hasta promo pics sacaron con Lohan, y 'bajo ninguna circunstancia ella sería reemplazada'… remember?) Well, de acuerdo a L.ATimesblog, el sábado, vía teléfono el director confirmó que efectivamente decidieron reemplazar a Lohan, incluso negó a TMZ que Lindsay hubiese renunciado al proyecto. NO! LiLo NO RENUNCIÓ! Sin embargo, no dio más declaraciones para no enredar más el asunto.  La actriz que va a reemplazar a Lilo es Malin Akerman (27 Dresses, Watchmen, Couples Retrest)… Whatever! Que importa como fue, si Lilo se fue o le dijeron Bye!  Este film no le hace bien a ella, vamos, que seguro va directo a DVD… Next!
Lindsay Lohan is Out of Linda Lovelace biopic, Inferno. After months of waiting for the actress, you know,  from jail and rehab, the Director Matthew Wilder has decided to replace Lilo. He also denied Lindsay Lohan had quit the project but declined to say something more about it.  Malin Akerman from 27 Dresses and Watchmen is replacing her. Whatever! This film is not good for Lilo, It will go straight to DVD. Next!
Reached by telephone Saturday, Wilder confirmed that he and the producers of "Inferno" had come to the decision to recast the film about the late porn star. He  denied a TMZ report that Lohan had quit the project, but declined to elaborate further, saying he wanted to avoid  "mudslinging."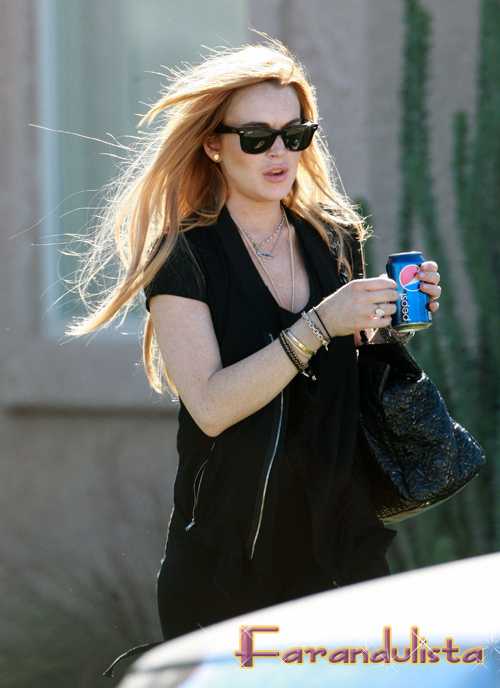 Lindsay Lohan fuera de la biopic 'Inferno'
Fame Pictures