Eva Longoria Odia las Escenas de Sexo
La Desperate Housewives, Eva Longoria le ha dicho a la revista Vegas, que odia las Escenas Sexuales. Desperate Housewives, Eva Longoria, told Vegas Magazine she hates sex escenes.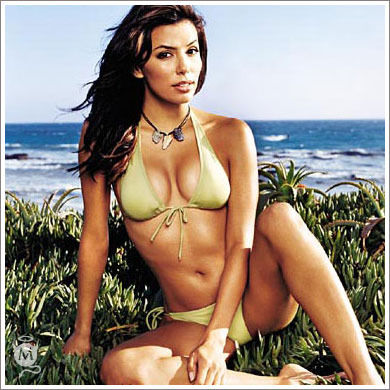 Odio las escenas sexuales y de besos. Es Bastante incómodo para cualquier persona… "Coloca tu hombro aquí, ubica la luz por este lado…" No es algo natural, es desagradable. I hate sex scenes and kissing scenes, It's just an uncomfortable situation for everybody. 'Put your elbow over here, find your light here.' It's not really natural and just awkward.
Incluso con su compañero de Desperate, Ricardo Chavira, se siente extraña porque su relación es tipo hermano-hermana. Eva se emociona mucho cuando habla de su compromiso con Tony Parker, y este, según Eva, se ríe que de todo el mundo le crea la más sexy y la más glamorosa, porque claro, ve que ella no es así todo el tiempo.