Ryan Gosling y Rachel McAdams terminan
La parejita de  "The Notebook" en la vida real, Ryan Gosling y Rachel McAdams han terminado su relación.  Un amigo de Ryan fue escuchado cuando le preguntaba por Rachel en la Premier de "Fracture", y Gosling le respodió, No lo sabes? Nosotros terminamos. El representante de Gosling se niega a dar declaraciones sobre a vida privada del actor. "The Notebook" true-life couple Ryan Gosling and Rachel McAdams have split. A pal of Gosling's was overheard asking the actor, "Where's Rachel tonight?" at the Los Angeles premiere of "Fracture" Wednesday. Gosling responded, "Don't you know? We broke up." A rep for Gosling refused to comment on the actor's personal life.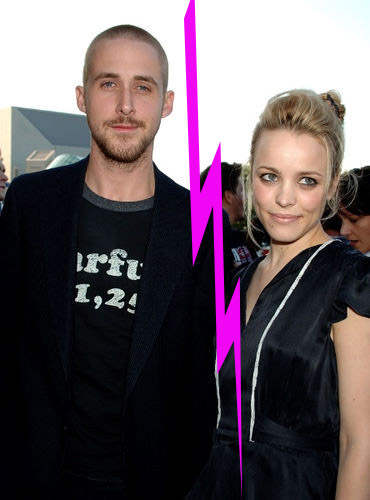 Nothing lasts forever!