Britney editada en la promo del perfume "Believe"
Britney Spears fue editadísima en la nueva campaña impresa de su perfume "Believe". Mejor dicho, le pegaron el rostro al cuerpo de una modelo! La Casa Elizabeth Arden niega que hayan usado el cuerpo de una modelo con el rostro de Brit Brit en la promoción del perfume. Ellos aseguran que la foto fue tomada en este verano. Sí, claro! Seguro es una foto de Britney, pero en el verano del '98. Britney Spears was so photoshopped in the new ad for "Believe", the Brit's fragrance with Elizabeth Arder. A rep for Elizabeth Arden says:  she's really Britney. They don't pasted a brit's head into model's body. The photo was shot this summer. Maybe It's a real Brit's shot, but from 10 years ago.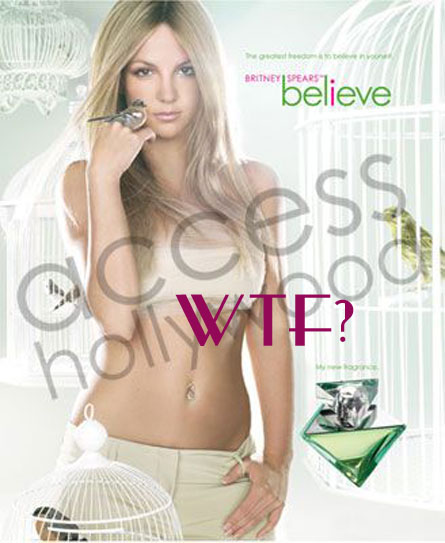 Pueden creer que esta foto es actual? OMG!
Fotos de Britney jugando con sus niños