Jennifer Love Hewitt en bikini – Hot or Not?
Jennifer Love Hewitt, la protagonista de Ghost Whisperer, fue fotografiada mientras disfrutaba de la playa con su pareja.  Love Hewitt llevaba un bikini negro, bastante recatado y no muy favorecedor.  Ella siempre ha sido una chica con curvas y de cara muy linda, pero actualmente está pasada de peso, lo bueno es que Jennifer Love gana peso de forma pareja y no tiene barriga. Sin embargo su rostro luce lindo sin maquillaje en la playa.
Jennifer Love Hewitt was spotted enjoying the beach with her boyfriend. Jennifer Love was wearing a black bikini, a really unflattering bikini. She always has been a curvy girl with a beautiful smile, but she's overweight. Jennifer Love looks cute without makeup.
Ahora, la pregunta es:
Jennifer Love Hewitt se ve "Hot" o "Eww" en bikini?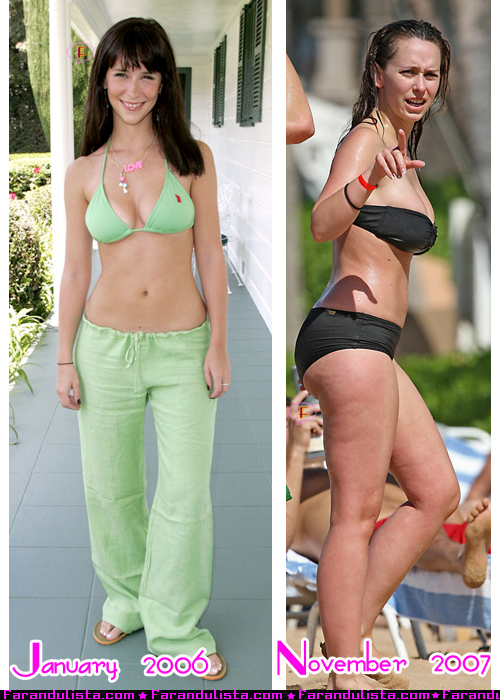 Jennifer Love Hewitt en bikini
JLH wearing green bikini, thanks beyondhollywood