Los hijos de Nicole Kidman no le llaman mami
Los hijos adoptivos de Nicole Kidman (con Tom Cruise) nunca le han llamado mamá. Nicole Kidman tiene una fria y extraña relación con sus hijos adoptivos, Connor e Isabella, tanto, que ellos simplemente le dicen Nicole. Isabella y Connor pasan más tiempo con su padre Tom Cruise y con Katie Holmes, que con la propia Nicole. Kidman admite que ella y su esposo Keith Urban esperan poner menos distancia entre ellos y los chicos, y están buscando casa en Los Angeles, donde viven Isabella y Connor, para poder compartir más con ellos. The adopted son and daughter of Nicole Kidman and her ex Tom Cruise, never call her mommy. Connor and Isabella spent more time with Tom and Katie Holmes than with Nicole. Nicole and her hubby Keith Urban want to put less distance between them and her adopted children by househunting in L.A. They are looking to get a place there they can share more.
Mis hijos no me dicen mami, nunca me han llamado mamá. Me dicen Nicole, lo cual odio y les he pedido que no lo hagan. My kids don't call me mommy, they don't even call me mom. They call me Nicole, which I hate and tell them off for it.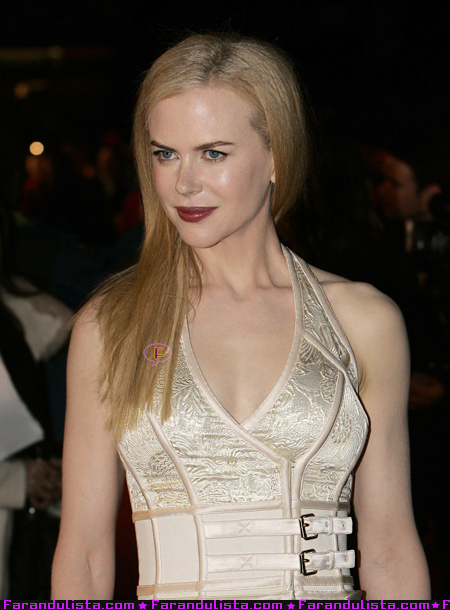 Nicole Kidman en la Premier de The Golden Compass en Londres

[tags]Nicole+Kidman[/tags]
[bgs]Nicole Kidman[/bgs]