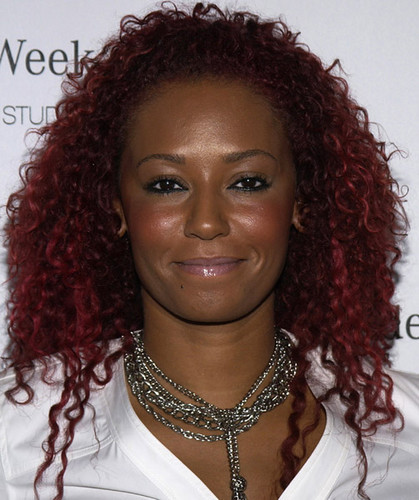 Mel B (Scary Spice) ha sido atacada en varias oportunidades por fans de Eddie Murphy.  Ella ha solicitado a la Policia protección luego de que fanáticos del actor acamparan frente a su casa en Los Angeles.  Los ataques por parte de estas personas han ocasionado que la Ex- Spice deje la casa donde vivía con su hija Phoenix Chi. Mel B (Scary Spice) faced constant abuse from the fans of Eddie Murphy and had to flee from the home she shares with her daughter Phoenix Chi, because the group started camping outside her Los Angeles home.
Allegados a la Scary Spice ha declarado:
Ella se encuentra muy sola en Los Angeles y su vida se ha vuelto intolerable desde que los fanáticos de Eddie acamparon fuera de su casa. Ellos constantemente la agreden e insultan. La policia ha decidido dejar a un oficial que vigile la situación. She is extremely lonely in LA and her life is being made intolerable by Eddie's fans camped outside. They shout insults and give her abuse all the time. The police have decided to place an officer outside to keep an eye on things.
Ella no puede entender porque Eddie no contesta sus llamadas y no le explica qué sucede. Mel está muy dolida por eso. No hay duda de que ese es el hijo de Eddie. She can't understand why he hasn't even bothered to phone and explain what is going on. Mel is incredibly hurt by it. There's no question that Eddie is the baby's father.
Luego de un tiempo de novios Mel y Eddie terminaron la relación, mejor dicho Eddie la dejó sin decirle nada. Ahora ha solicitado que se le haga una prueba de paternidad al bebé cuando nazca para así saber si es suyo y tomar responsabilidades. Se dice que Mel podría tomar acciones legales contra el actor para demandar una manutención para su bebé. After a time of relationship Mel and Eddie finished the relation, rather Eddie left her without saying anything to her. Now he has requested has demanded that the child undergoes DNA testing when it is born. Mel is rumoured to be planning a legal fight for financial support if the tests show that Eddie is the dad.